Iran
Middle East
North America
Palestine
Iran parliament chief: Definitive punishment awaits those behind scientist's assassination
Parliament Speaker Mohammad Baqer Qalibaf says Iran reserves the legitimate right to defense against organized terrorist acts, and thus will pursue a "definitive punishment" of those behind the assassination of its prominent nuclear scientist.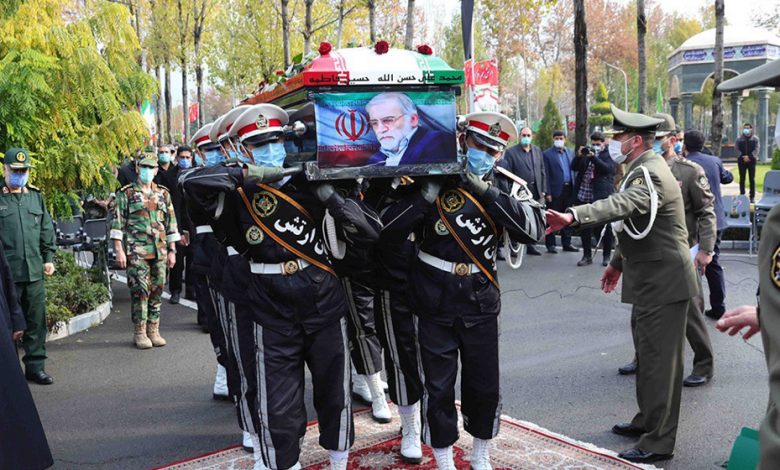 He made the remarks in separate messages sent on Monday to the UN chief, the Islamic Inter-Parliamentary Union secretary general and some parliament speakers.
Qalibaf said the assassination on Friday of Mohsen Fakhrizadeh, Iran's deputy defense minister and head of the ministry's Organization of Defensive Innovation and Research (SPND), near Tehran was an "organized act of terrorism."
Preliminary evidence suggests that those who ordered the inhumane crime "have a long history of targeted extraterritorial assassinations in the sensitive West Asia region and beyond," Qalibaf said.
Iran's Parliament, he added, "considers this criminal and felonious act to be a clear example of organized terrorism, in obvious contradiction and flagrant violation of the principle of national sovereignty of the Islamic Republic of Iran, and strongly condemns it."
Fakhrizadeh, he added, led a team of Iranian scientists who worked on the first indigenous coronavirus test kits and vaccines for the nation.
He said the act of terror "will not disrupt the scientific and defense development and peaceful programs for [achieving] new technologies in the Islamic Republic, but will rather increase the nation's efforts to reinforce the country's scientific and defensive power."
The parliament speaker further warned that any "silence and inaction" on the part of the international community in the face of such terrorist acts will only encourage the perpetrators and endanger regional and international peace and security.
"Undoubtedly, Islamic Republic of Iran — which has always sought to promote peace and security in the region and the world and played a key role in the fight against terrorism — will focus on pursuing definitive punishment of those who ordered and committed this terrorist act. It also reserves its right to act within the framework of the principle of legitimate defense in countering organized terrorist acts," he said.
Additionally, Qalibaf said that Tehran expects international bodies to condemn the terrorist act and provide necessary legal grounds to prevent the repetition of such catastrophes around the world.