Iran
Middle East
Iran Performs 1750 Diagnostic Tests for Coronavirus
Head of the Iranian Health Ministry's Center for Infectious Diseases Mohammad Mahdi Gouya announced on Monday that medical centers across the country have performed around 1750 diagnostic tests for coronavirus in the last week.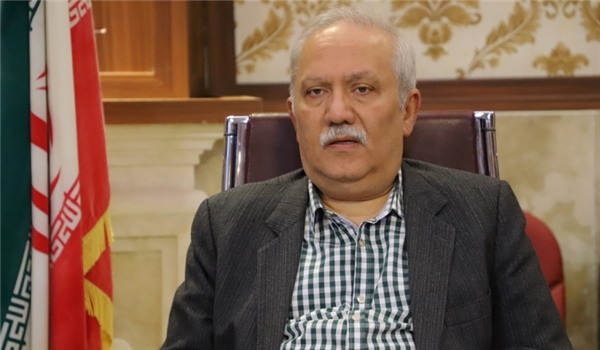 "Since last Monday that we have been provided with diagnostic kits we have performed around 1750 tests for coronavirus," Gouya declared today, reassuring that with modern equipment and state of the art medications almost all patients diagnosed with the virus are getting improved.
Meanwhile, Commander of the Islamic Revolution Guards Corps (IRGC) Major General Hossein Salami said on Monday that the IRGC is ready to help the Health Ministry in the national campaign against the epidemic.
Earlier on the day, Iranian Foreign Ministry Spokesman Seyed Abbas Mousavi said that border closures with some neighboring countries and travel restrictions imposed by some countries are temporary, and reassured that border gates and travel routes will get normalized after the situation grows stable.
The epicenter of the outbreak is the Central city of Qom and official reports have so far showed that the virus has been contained in the Central city. All those diagnosed with coronavirus infection in Iran are a citizen of Qom or have had a travel to the city.
As a preventive measure, Iranian authorities have ordered a week-long closure of educational and cultural institutions across 14 provinces as of Sunday.
These provinces include Qom, Markazi, Gilan, Ardabil, Kermanshah, Qazvin, Zanjan, Mazandaran, Golestan, Hamadan, Alborz, Semnan, Kordestan and the capital, Tehran.
Spokesman for Tehran's Department of Education Masoud Saqafi said the decision was made to "prepare schools" which have to be disinfected and sanitized.
Tehran's Mayor Pirouz Hanachi said Sunday that all the city's public places, including the metro trains and buses, are being disinfected every night as part of attempts to contain the spread of the virus.
Head of Food and Drug Administration Mohammad Reza Shanehsaz also said that pharmacies will no longer be allowed to sell protective masks and that masks will be distributed among the population via government-run centers free of charge, with the priority given to virus-hit provinces.
Iran's Minister of Science, Research, and Technology Mansour Qolami called on all university deans to make every effort to maintain a calm atmosphere and adopt effective measures to prevent the virus from spreading.
More than 2,600 people have died of coronavirus since it began more than a month ago in the central Chinese city of Wuhan.
Countries like South Korea and Iran are reporting growing number of infections despite a fall in cases in China in recent days.
The coronavirus can cause various illnesses, ranging from the common cold to more severe diseases such as pneumonia. Common signs of the infection include respiratory symptoms, fever, coughing, shortness of breath, and other breathing difficulties.