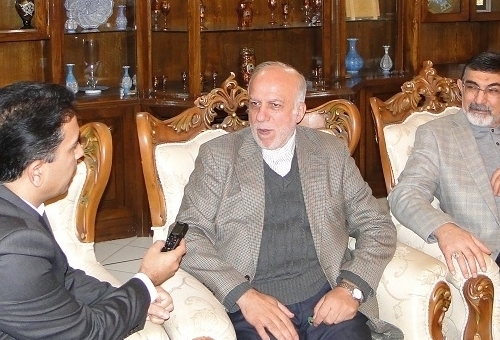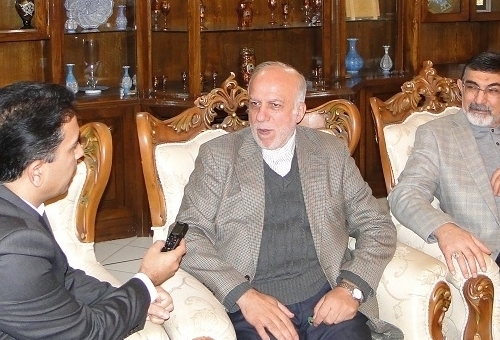 Senior Iranian Foreign Ministry officials announced on Sunday that the country has a hectic diplomatic agenda to expand ties with Central Asia starting with President Hassan Rouhani's tour of the region in the near future and followed by reciprocal visits by top Iranian and Turkmen foreign ministry officials.
"Turkmen Deputy Foreign Minister Vafa Hajiov will visit Tehran soon to expand mutual cooperation," Iranian Deputy Foreign Minister for Asia-Pacific Affairs Ebrahim Rahimpour told FNA on Sunday.
Noting that the Iran-Turkmenistan Joint Economic Cooperation Commission meeting is due to be held in Ashgabat in the near future, he said that Iranian Foreign Minister Mohammad Javad Zarif is slated to take a trip to Turkmenistan soon to participate in the meeting.
Rahimpour stressed the Iranian government's policy of developing relations with the Central Asian and Caucasus countries, and said President Rouhani is also willing to visit the Central Asian states, including Turkmenistan, at a proper date to reciprocate the visits of these countries' presidents to Iran during his inaugural ceremony in August.
President Rouhani and his Turkmen counterpart Gurbanguly Berdimuhamedow in a meeting after the inaugural ceremony in Tehran underlined the necessity for broadening bilateral ties between the two friendly states in various fields.
During the meeting, Rouhani underscored Iran's will to develop ties with Ashgabat, and called for the rapid completion a railway project linking Iran with the Central Asian countries of Turkmenistan and Kazakhstan, which enhance Tehran-Ashgabat relations.
Berdimuhamedow, for his part, hailed Rouhani's views with regards to strengthening bilateral and multilateral regional relations, and said his country will always support Iran's stances in international scene.
Berdimuhamedow also called for expansion of economic, political and cultural relations between Iran and Turkmenistan.