Iran
Iran plans to increase gas exports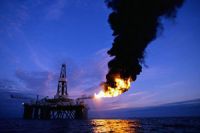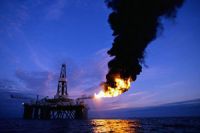 Iranian Deputy Oil Minister Javad Owji says the Islamic Republic plans to increase its gas exports in order to reduce its reliance on crude sales.
Owji, who is also the managing director of National Iranian Gas Company, made the remarks in an interview with Mehr News Agency on Sunday.
The Iranian deputy oil minister stated, "By signing new deals to export gas to Turkey and Iraq, the capacity of Iran's gas exports will increase from 35 million cubic meters to nearly 100 million cubic meters by next year".
He added, "Despite extreme cold last year, gas exports to neighboring countries were not halted even for one day".
Iran, which sits on the world's second largest natural gas reserves after Russia, has been trying to enhance its gas production by increasing foreign and domestic investment.
The Islamic Republic has 137.6 billion barrels of proven oil reserves, and 29.61 trillion cubic meters of proven gas reserves.