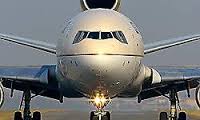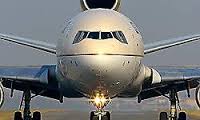 Iran will design and manufacture a twin-engine plane which can carry 150 passengers, ISNA quoted Head of Iran Civil Aviation Organization Hamidreza Pahlevani as saying on Tuesday.
The plane, which will be the first of its kind in the Middle East, will be designed in cooperation with the Ministry of Defense, the Plane Manufacturing Company of Iran (HESA), Sharif, Amirkabir, Elm-o Sanat, and Isfahan universities, he added.
Pahlevani said in March that nineteen airplanes were added to Iran's air fleet last year.
Iran has several private and public airline companies in operation. The oldest is the state-run Iran Air, Press TV reported.
Due to imposed sanction on Iran, international companies are banned from selling aircraft or their spare parts to the country.
Iran is currently cooperating with Ukraine and Russia in the production and operation of the Antonov An-140 airliner, which can carry 52 passengers.
After purchasing the production license for the An-140 from Ukraine in 2000, Iran built its first Iran-140 passenger plane in 2003.