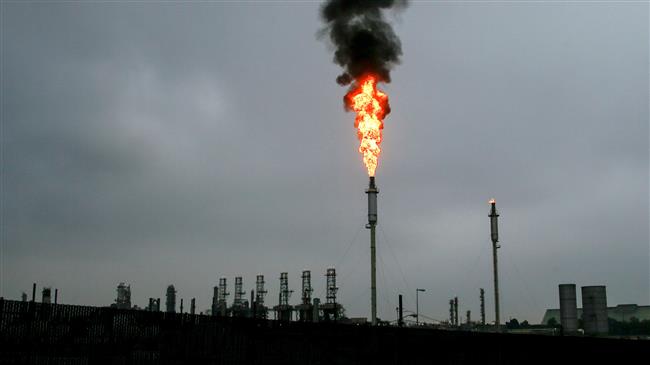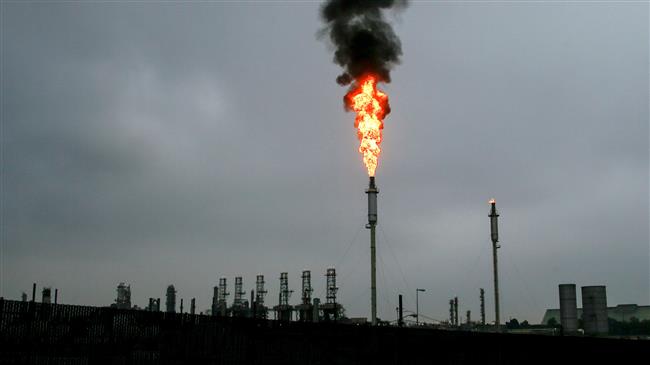 Iran is about to save $300 million a year after inaugurating an offshore project which will stop flaring gas in the Persian Gulf, a senior official was quoted as saying Saturday.
A 2015 World Bank report said Iran flared some 10.5 billion cubic meters of gas a year, putting it behind Russia and Iraq as the third largest flaring country in the world. Its satellite data in 2017 showed an increase in flaring of more than 4 billion cubic meters compared to previous year.
On Wednesday, the country inaugurated a gas plant on Qeshm island which is to process 80 million cubic meters per day of natural gas previously flared at the Hengam oilfield.
"With an oil price of $50 per barrel, the project will save more than $700,000 a day for the country," Managing Director of the Iranian Offshore Oil Company (IOOC) Hamid Bovard said.
The plant was completed with 70 million euros of investment, which will return in 100-120 days, Fars news agency quoted him as saying.
In addition to its economic benefits, the project will have a positive environmental impact and reduce pollution from flaring of gas in Qeshm to the minimum, Bovard added.
Gas flared at the oilfield before the inauguration of the plant equaled 14,000 barrels of crude oil a day.
Oil producing countries often burn or flare a certain amount of natural gas that accompanies crude oil to the surface which is too small to be recovered or pipelined to a processing facility. The phenomenon, however, emits hazardous air pollutants during the flaring of the associated gas.
Minister of Petroleum Bijan Zangeneh has said the country needed $5 billion in investment to stop flaring gas at its oilfields.
Last September, the country awarded a deal worth 42 million euros to a consortium led by France's Sofregaz to stop flaring gas at phases 2 and 3 of the South Pars gas field.