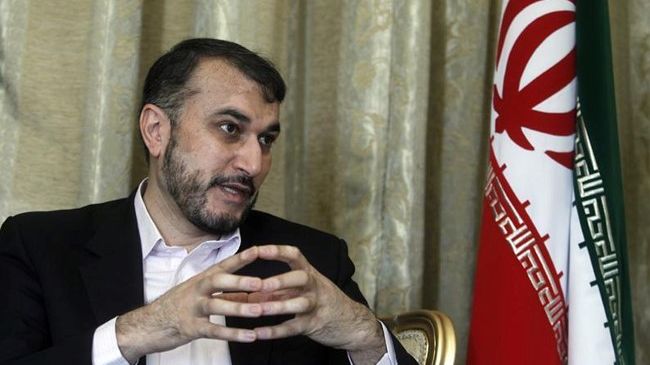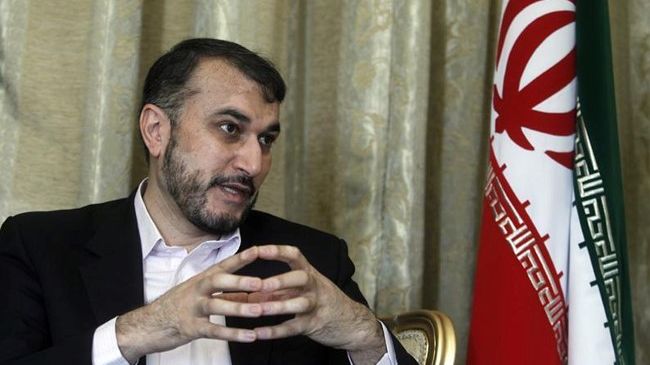 The Iranian Foreign Ministry says Tehran is optimistic about the upcoming round of international Syria talks in Geneva, stressing Iran's call for a political solution to the Syrian crisis.
The Islamic Republic of Iran insists on political solution as the only way out of the status quo in Syria, Deputy Foreign Minister for Arab and African Affairs Hossein Amirabdollahian said on Wednesday.
Amirabdollahian also voiced Iran's support for negotiations and national dialog as the key to resolve the unrest in North African and Middle Eastern countries.
He made the remarks during a meeting in Tehran with Powell Robillard, the first assistant secretary for South and West Asia and Middle East Division at the Australian Department of Foreign Affairs and Trade.
The Iranian official said Tehran remains opposed to any foreign intervention in the internal affairs of those countries, and calls on the rulers to consider their people's demands.
Amirabdollahian also emphasized Tehran's willingness to help improve the humanitarian situation in Syria by sending aid supplies to the people in the crisis-hit Arab country.
Since 2011, Syria has been plagued by deadly militancy backed by the Western powers and their regional allies — especially Qatar, Saudi Arabia, and Turkey.
Over 100,000 people have been killed and millions displaced due to the violence, according to figures released by the United Nations.
The UN also says more than four million other Syrians will be forced out of their homes in 2014 by the escalating conflict in the country.
Two million Syrians are expected to take refuge outside the country while another 2.25 million are predicted to be internally displaced in the next year.