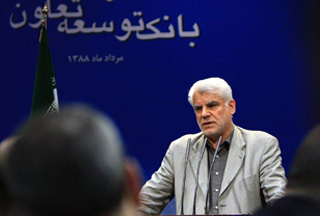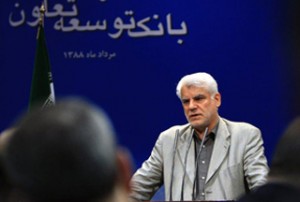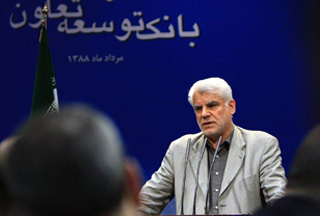 The Central Bank of Iran (CBI) predicts a single-digit inflation rate by the end of the current Iranian year (March 20).
CBI announced in August that the annual point-to-point rate of inflation had slipped down to 14 percent form 29.5.
The bank assesses the inflation rate from the prices of 395 goods and services in Iran's urban areas.
CBI head Mahmoud Bahmani says the interest rates of banks also will fall under 10 percent in balance with inflation.
"After coming down to single-digit inflation, the interest rates of banks would be also single-digit," Bahmani told the Mehr News Agency.
In early September, CBI announced that liquidity growth rate fell to 6.5 percent in July from 15.9 percent compared with the same period in 2008.
Bahmani said that the bank had pulled in "bonds and traveler checks with no back up" to reduce "liquidity growth rate from 43 percent to 15.9 percent in 2008 and then to 6.5 percent in July this year."
President Mahmoud Ahmadinejad's economic policies came under heavy criticism in his first term for raising liquidity, which consequently triggered mounting inflation.