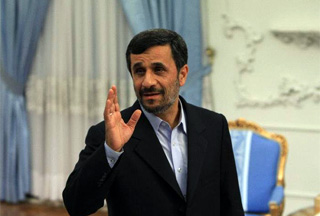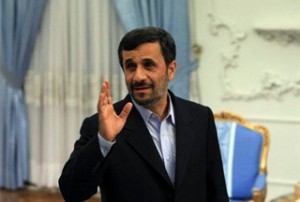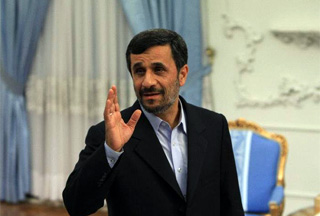 Iranian President Mahmoud Ahmadinejad has called for "full brotherhood" to be established in the Middle East in order to foil enemy plots.
He made the comment during a meeting with the Kuwaiti emir's especial envoy Mohammad Abdullah Abu Al-Hassan in Tehran on Thursday.
"Iran and Kuwait are two brother countries that have cultural ties and share common interests," IRNA quoted Ahmadinejad as saying on Thursday.
"Today, the capacity and the will for further expansion of ties between Iran and Kuwait exist," Ahmadinejad emphasized.
"The Islamic Republic of Iran and Kuwait have always had brotherly ties and today these ties could be a model for [countries of] the region," he said.
Ahmadinejad added that the atmosphere of the region should move towards full brotherhood, stability and security, since insecurity benefits no country and it will only allow enemies to put distance between brothers
The Kuwaiti envoy presented a written message from the Kuwaiti emir to Ahmadinejad and called for further expansion of ties between the two countries.