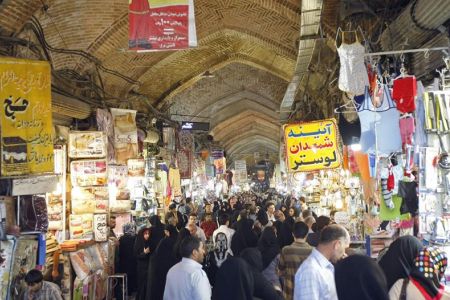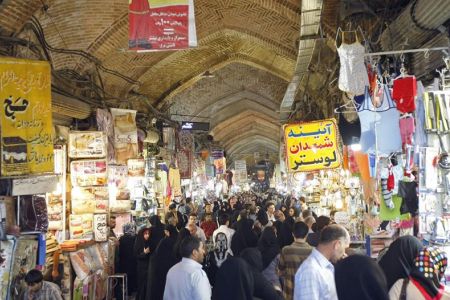 The Iranian president has expressed gratitude for the "exemplary participation" of Bazaar merchants and businessmen in filing their income statement with the National Tax Administration.
President Mahmoud Ahmadinejad said in a Thursday statement that the move attests to the solidarity of the nation and the government.
"I thank all the Bazaar syndicates and merchants for filing their income statement [with the National Tax Administration], despite western propaganda," read the statement issued by the president's press office.
The message came after a government plan to increase the income tax by more than 75 percent triggered small strikes in the Tehran Grand Bazaar in July.
After days of negotiations with the merchants' representatives, the government agreed to a 15-percent tax rise.
President Ahmadinejad described tax payment as an important step towards an economy independent from oil revenues.
"Constructing a prosperous and developed Iran is only possible through unity, national cooperation and moving away from an economy dependent on oil revenues," he said in the statement.
"Realization of this goal, more than anything else, requires… tax payment."
The Ahmadinejad administration proposed an economic reform plan to primarily reduce the country's dependence on oil exports.
The reform plan envisages cuts in government subsidies and increases in taxes and non-oil exports.