Iran
North America
Iran president begins key trip to Europe amid Great Satan US threats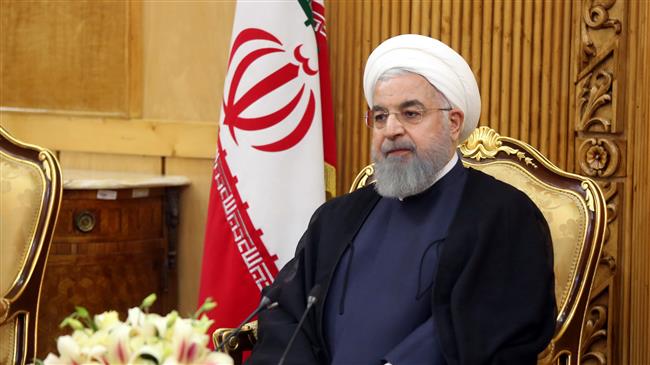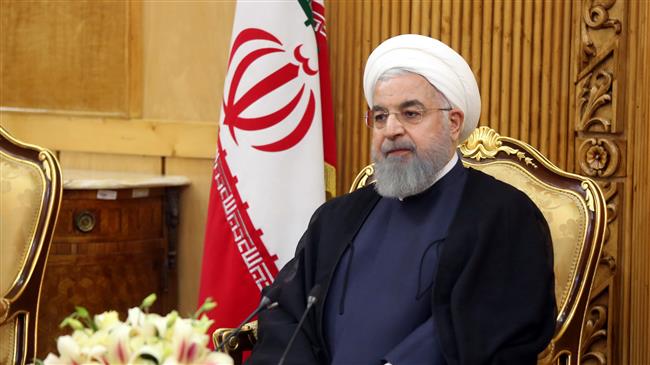 President Hassan Rouhani has begun a crucial visit to Europe, where he is expected to discuss the fate of a nuclear agreement from which US President Donald Trump withdrew in May. 
Rouhani is to discuss boosting Tehran's ties with Europe which has been scrambling to save the Joint Comprehensive Plan of Action (JCPOA) but struggled to provide Iran with concrete guarantees to benefit from staying in the nuclear deal.
"Now that the Americans have exited the JCPOA in breach of international rules and their multi-lateral commitments, communication and negotiation with Europe enjoys a special position," Rouhani told reporters in Tehran before heading to Switzerland.
From Switzerland, the Iranian president will travel to Austria where he will meet President Alexander Van der Bellen and Chancellor Sebastian Kurz and oversee the signing of some documents for cooperation.
A key subject on the agenda, however, is a package which the Europeans are expected to offer to Iran in order to keep the country in the JCPOA.
The United States withdrew from the agreement in May, and said it would be re-imposing the sanctions lifted by the agreement. Washington has also threatened countries retaining trade with Iran with "secondary sanctions."
Iran's Minister of Industry, Mine and Trade Muhammad Shariatmadari said Saturday President Rouhani will discuss the package in Austria and Switzerland.
A number of Iranian economic activists and representatives of the private sector are accompanying President Rouhani in the visit.
Rouhani underscored the importance of Iran's ties with the European Union, which views the nuclear agreement as pivotal to regional and international peace and security.
"Europe's current situation is to some extent different from the past. Europe is opposing unilateralism with a louder voice, and expressing readiness to cooperate with Iran and other important and influential countries on regional and international issues," he said.
Rouhani called the trip an opportunity to discuss the future of the JCPOA and bilateral agreements with EU members, especially given that Austria has just assumed rotating presidency of the European Union.
"We will be negotiating with Austria as the president of the EU," he said.
Rouhani is also expected to discuss other issues, including the conflicts in Syria and Yemen.
The president said "the oppression which has been imposed on Syria and the crimes being committed against the Yemeni people as well as the entire world's responsibility vis-a-vis these issues, and the role which Iran can play in strengthening stability in the Middle East" will be discussed.
Iran will also sign documents for cooperation in the industrial, commercial, healthcare, education, and water resources management fields with Switzerland and Austria, he added.