Iran
Middle East
North America
Iran president: Biden should avoid 'terrorist' Trump's path, make up for past crimes
President Hassan Rouhani has urged the new US administration to take a new path in dealing with Iran and move to make up for the crimes committed by former president Donald Trump against the Iranian nation, saying the world has no doubt that the pressure policy against Iran has failed.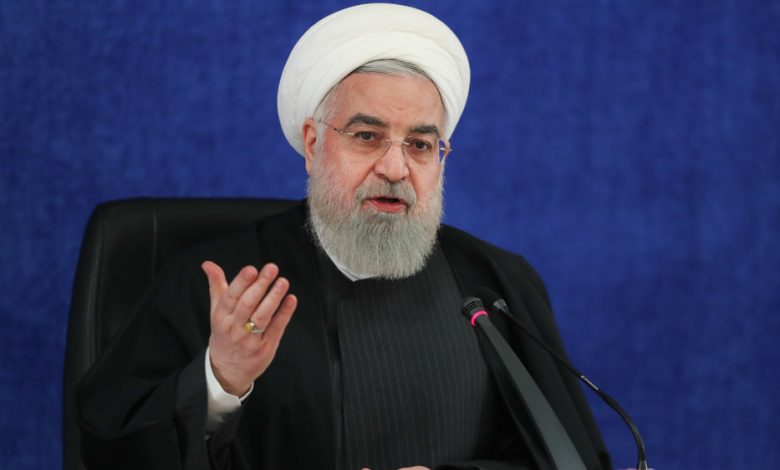 "We have not seen [any signs of] new deeds and goodwill on the part of the new [US] administration yet. Its rhetoric may have changed, but action is what matters; therefore, we should see what it will do in practice to make up for [Trump's] crimes," Rouhani said in an address to the inauguration ceremony of several Health Ministry projects on Thursday.
The Iranian president said a "big terrorist has been sacked and disgraced at a national and international level," said Rouhani, in a reference to Trump.
He highlighted the tough financial issues gripping the Iranian nation amid the deadly coronavirus pandemic, saying "a criminal in the White House" blocked the country's access to its assets and caused problems for its banking transactions.
With Trump gone, the White House should now think of how to compensate for his's criminal deeds, said the president, calling on the new US administration "to completely reverse that course, which has turned out to be wrong and bound for defeat."
However, despite all the sufferings the Iranian nation has gone through, there are no doubts that Trump's "maximum pressure" campaign and his "economic war" have faced defeat, Rouhani added.
In May 2018, the US under Trump unilaterally pulled out of the landmark nuclear deal signed between Iran and major world powers, officially known as the Joint Comprehensive Plan of Action (JCPOA), and reinstated the anti-Iran sanctions that had been lifted by the deal.
The Trump administration then targeted the Iranian nation with the "toughest ever" restrictive measures.
Trump's "maximum pressure" has, however, been met with Iran's "maximum resistance" policy, which includes austerity measures to weather the economic pressure as well as reducing Tehran's commitments under the JCPOA.
Biden criticized Trump's withdrawal from the JCPOA during his 2020 campaign, when he also promised to rejoin the accord, signed when he was vice president, if Iran returned to compliance.
However, he has failed to take corrective measures since he assumed office on January 20. Washington and its European allies have called on Tehran to resume its commitments first before the US can return to compliance.
Iran, however, says the United States' potential return to the JCPOA could only be meaningful if Washington removed all of the sanctions.