Iran
Latin America
Middle East
Iran President Rouhani Stresses Industrial, Scientific Cooperation with Bolivia
Iranian President Hassan Rouhani underlined his country's willingness to further increase cooperation with Bolivia in industrial and scientific fields.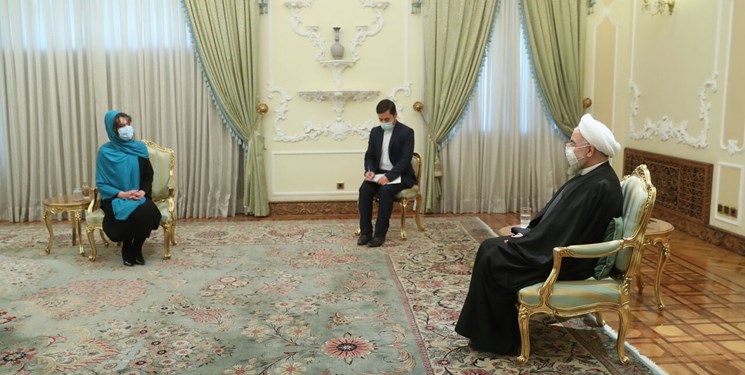 In a meeting with the new Bolivian ambassador to Tehran to receive her credentials on Wednesday, Rouhani emphasized on the importance of Tehran-La Paz relations, saying that exchange of products can help ties expand in different areas.
He said that Iran is determined to work with Bolivia in industrial and scientific sections, highlighting the expansion and deepening of bilateral ties.
Rouhani also wished success for new Bolivian Ambassador Romina Guadalupe Perez Ramos, and expressed the hope that bilateral ties would deepen during her term.
Guadalupe Perez Ramos, for her turn, said that Iran was a strategic partner for Bolivia and the country has always defended Iran's rightful stance in the international arena, including in the nuclear issue.
Assigned to the post for the second time, the Bolivian diplomat said that expansion and deepening of ties between Tehran and La Paz was among her main goals.
In a relevant development on Tuesday, Iranian Foreign Minister Mohammad Javad Zarif and Ramos in a meeting in Tehran underlined the need to develop relations in different fields.
During the meeting in Iranian capital, the new Bolivian ambassador submitted a copy of her credentials to Zarif.
During the meeting, the Iranian foreign minister and the new Bolivian Ambassador to Tehran stressed the importance of promoting bilateral political and economic relations.
The two sides pointed out the two countries' common positions in international forums and organizations, and said that the senior Iranian and Bolivian officials are determined to expand relations.