Iran
Iran proposes 'Islamic manifesto' to foil plots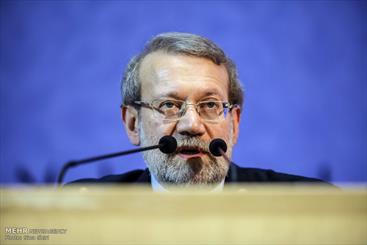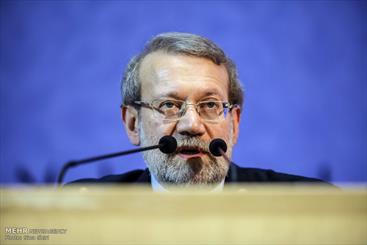 Iran's Parliament speaker has called on Islamic countries to draft a manifesto to declare their true stance against any terrorist and extremist acts.
Speaking at the closing ceremony of the 28th International Conference on Islamic Unity on Jan. 9, Iran's Parliament speaker Ali Larijani strongly condemned the recent Paris terror attack on the satirical magazine Charlie Hebdo, warning that some countries had meanwhile commended the attack, and intended to assist in a few other similar attacks around the world.
While asserting that the continuation of such terrorist acts would cause a wave of animosity across the world, he called on Islamic world's clerics and political leaders to foil these 'western plots' effectively.
"Muslim clerics can draft a manifesto to declare the clear and accurate positions of the Islamic world and give their reasons as to why they are against any divisive and terrorist acts and strongly censure them," he said.
"Once our positions have solidified into a clear manifesto and signed by thousands of Muslim clerics, it would remain in history and maintain our views," he added.
Larijani deemed 'extremism' as one of the issues leveled at the Islamic world, adding that, "certain sources suggest the direct role of some Western intelligence services in the formation of these extremist movements; the western countries' response to such attacks so far has not posed any real threats to the interests of the terrorists in the region."
Larijani maintained that the Islamic Republic has repeatedly warned the Western countries supporting terrorism, adding that should they continue along this path, they would be hit with a new wave of terrorist activities.
The 28th International Conference on Islamic Unity kicked off in Tehran on Jan. 7 and ran for three days. Some 550 prominent figures from 77 countries across the world attended the conference to stress unity among Islamic countries.