Iran
Iran Proposes Mediation between Azerbaijan, Armenia over Border Clashes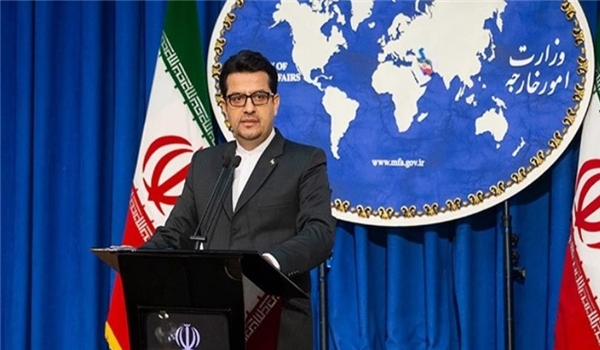 The Iranian foreign ministry on Thursday offered the country's proposal to the Azeri and Armenian officials to mediate between the two countries over the Nagorno-Karabakh dispute.
Foreign Ministry Spokesman Seyed Abbas Mousavi expressed regret over the recent clashes between Azerbaijan and Armenia over the Karabakh issue, and said, "Peaceful solutions, bilateral talks and mediation should be taken to settle the differences and the Islamic Republic of Iran is ready to act as a mediator between the two countries to resolve the differences whenever the two sides want."
He expressed the hope that tensions would decrease between the two countries in the next few days, noting that the Iranian foreign ministry is in contact with the Armenian and Azeri officials on the issue.
"We believe that the region can bear no more differences and clashes," Mousavi said.
Conflict in the Nagorno-Karabakh region began following the breakdown of the Soviet Union in the late 1980s and lasted till approximately 1994, with both Armenia and Azerbaijan claiming this strategic territory. At that time, the enclave of Nagorno-Karabakh had held a referendum boycotted by Azerbaijan where the people chose independence over joining either of the two countries.
Fighting between the two sides broke out over the weekend involving tanks and artillery. On Wednesday, however, defence officials from both countries said there had been no fresh fighting overnight.
Both sides accuse each other of shelling civilian areas on the border between Tavush in North-Eastern Armenia and the Tovuz district in Azerbaijan.
At least 11 Azeri soldiers and one Azeri civilian were killed, according to Azerbaijan. Armenia has reported that four of its soldiers have died, including two officers.