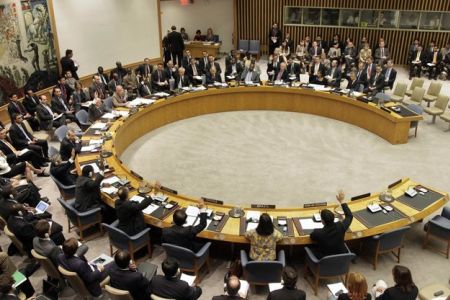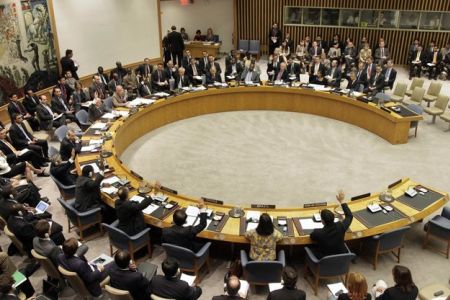 Iran complains to UN officials about US threats of military attack on the country over its nuclear program, vowing a response to any such strike.
In letters to the heads of the UN Security Council (UNSC) and the General Assembly that circulated Wednesday, Iran's deputy ambassador to the United Nations, Eshaq Alehabib, slammed the US plan for an Iran strike which is based on "totally false" grounds, AP reported.
This comes after Chairman of the US Joint Chiefs of Staff Admiral Mike Mullen said the US military has a plan to attack Iran, although he thinks a strike is probably a bad idea.
Mullen, America's highest-ranking military officer, said he was extremely concerned about the possible repercussions of such a strike, warning that military action against Iran could have "unintended consequences that are difficult to predict in what is an incredibly unstable part of the world."
The US and its allies accuse Iran of pursuing a nuclear weapons program. Iran dismisses the allegations, arguing that all its nuclear activities are under the full supervision of the International Atomic Energy Organization.
The Security Council passed a fourth round of sanctions against the Islamic Republic in June.
In addition to the UNSC sanctions, the US administration adopted unilateral sanctions against Tehran in July, targeting Iran's financial and energy sectors.
On Wednesday, Iran's Ambassador to the International Atomic Energy Agency (IAEA), Ali Asghar Soltanieh, called on the body to counter the "incorrect and unfriendly" attitude.
"The IAEA should counter the incorrect and unfriendly attitude, including sanctions and resolutions by the UN Security Council which undermine cooperation," Soltanieh said.
"The IAEA should know that Iran has cooperated with the Agency beyond its undertakings to show its goodwill and build transparency," he added.