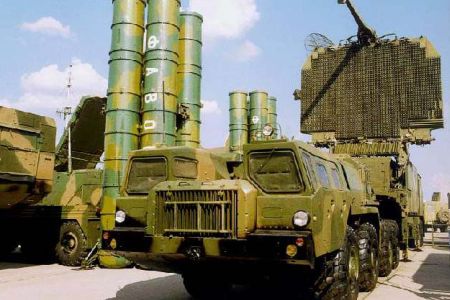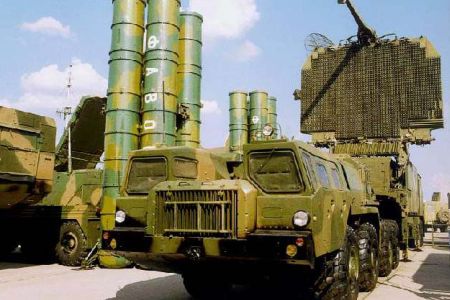 Following Russia's decision to halt the delivery of the S-300 missile systems to Tehran, an Iranian official says the country is pursuing the case "legally."
"Russian officials had repeatedly said that sanctions would have no impact on the S-300 deal, but unfortunately Moscow has applied (the UN Security Council) US-engineered sanctions Resolution 1929 to the deal," a top ranking foreign ministry official, Hossein Morshedzadeh, told ISNA on Sunday.
He added that the S-300 missile system is defensive and does not include offensive weapons and said, "The S-300 deal was signed between Tehran and Moscow before the imposition of Resolution 1929."
On November 3, Iranian President Mahmoud Ahmadinejad criticized Russia for its "one-sided and illegal" cancelation of the military deal.
"This agreement must be implemented. If they (Russians) refrain from fulfilling their commitment, the Iranian nation will ask for its rights and damage inflicted to it," President Ahmadinejad said.
Based on an $800 million contract signed in 2005, Russia agreed to provide Iran with at least five S-300 systems. However, the delivery of the controversial systems was delayed until the UN Security Council adopted Resolution 1929 against Iran.
Russian President Dmitry Medvedev issued a decree in September to prohibit the delivery of the S-300 to the Islamic Republic.
Iran criticized Russia, arguing that Resolution1929 does not justify Moscow's refusal to commit to the deal as it does not specifically ban the delivery of defensive missiles to Tehran.
Meanwhile, spokesman for the Parliament's (Majlis) National Security and Foreign Policy Commission Kazem Jalali warned Russia last week against the move, saying Tehran will take legal action against Moscow.
"If Russia refuses to fulfill its commitments in the S-300 deal, Iran will file a complaint," he said, also adding that the Islamic Republic is in pursuit of taking legal action against the Russians as this is its inalienable right.
A deputy commander at Khatam al-Anbiya Anti-Aircraft Artillery Base, Brig. Gen. Mohammad Hassan Mansourian, said last Wednesday that Iran would soon test fire its own domestically built S-300 missile system.
"We had plans to purchase the S-300 from Russia as part of our agenda to meet some of our security needs, but under pressure from the US and Israel, [Russia] refrained from delivering the defense system to our country under the pretext of the UN Security Council Resolution 1929," Mansourian added.