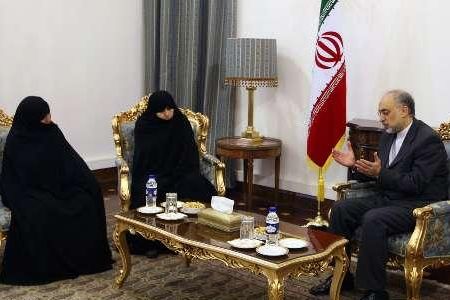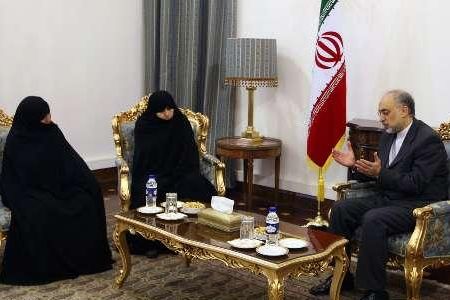 Iran's Foreign Ministry says it is seriously pursuing the fate of former defense official Ali-Reza Asgari who is reportedly killed in an Israeli prison.
Iranian caretaker Foreign Minister Ali Akbar Salehi said pursuing the fate of Asgari and four kidnapped Iranian nationals in Lebanon constitutes foreign ministry's main task, adding that a special committee has been set up to investigate the fate of the Iranian nationals.
"In addition to the letters sent to the UN secretary general and the ICRC president, we are following up the case in a legal committee and we hope we can achieve good results," Salehi said in a meeting with Asgari's family on Saturday.
Asgari, a former deputy defense minister, mysteriously disappeared in Turkey in 2007. He was believed to have been abducted and transferred to Israel.
The Iranian top foreign ministry official reiterated that the ministry would continue the investigation into the case of Asgari and other four kidnapped nationals seriously and patiently within the framework of international laws until the fates of the abducted nationals are determined.
Meanwhile, Salehi said the International Committee of the Red Cross has promised to help Tehran determine Agari's fate.
A report by the Israeli website Ynet last week stated that a prisoner had committed suicide in solitary confinement in Israel's Ayalon prison.
The Eurasia Review website claimed that a source within the "inner circle" of the Israeli Defense Ministry had identified the prisoner as Asgari and that his death could have been a murder and not suicide.
Salehi accused Israel of abducting Asgari, adding Iran has obtained new documents which indicate he is being held in an Israeli jail.
Following Asgari's death report, Iranian lawmakers called on the international community to take serious action against the murderers of the Iranian prisoner in Israeli prison.