Iran
Iran puts end to economic stagnation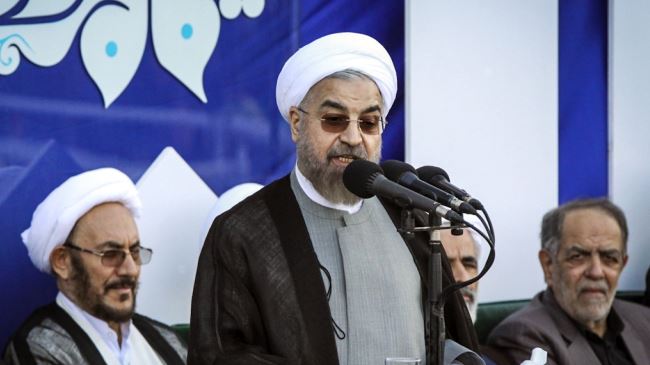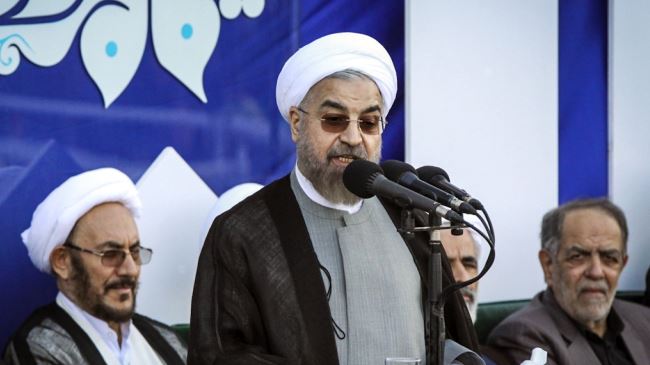 Iranian President Hassan Rouhani says the Islamic Republic will witness an inflation rate far below 20 percent at the end of the current Persian calendar year (ending March 20, 2015).
"I announce to the Iranian nation that we have fortunately left behind stagnation," President Rouhani told thousands of people in the holy city of Mashhad on Saturday.
"God willing, the inflation rate will be much lower than 20 percent by the end of this year," the Iranian president stated.
The Rouhani administration had previously envisaged a 25-percent inflation rate for the current year.
"In the energy sector, in oil and gas, we will witness a remarkable breakthrough this year," Rouhani noted.
Iran's inflation rate dropped to 23.2 percent in the Persian calendar month of Mordad (ended August 22), showing a sharp decrease compared with the 40.1-percent figure in September 2013.
The Iranian administration has expressed its determination to reduce the existing high inflation rate to a one-digit level.
Based on official figures, Iran's economic growth rate will turn positive by the end of the current Persian calendar month (ending September 22) after the country experienced months of stagflation, suffering negative economic growth combined with rising inflation rate.
In the last Persian calendar year (ended March 20, 2014) Iran's economy shrank 1.9 percent.