Iran
Iran, Qatar plan to set up a joint investment committee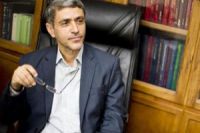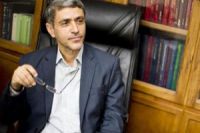 Iran's Minister of Economic Affairs and Finance Ali Tayyeb-Nia says the Islamic Republic and Qatar plan to set up a joint investment committee, stressing the need for the expansion of economic ties between the two countries.
According to Press TV, Tayyeb-Nia made the remarks during a joint meeting with Qatari Minister for Economy and Trade Ahmed bin Jassim Al Thani.
Referring to the massive existing potentials for investment in Iran, the Iranian minister described Iran's projects as appropriate for Qatar to invest in.
He also added, "Iranian companies enjoy desirable capabilities in the fields of technical and engineering services, which can take part in implementing construction and developmental projects in Qatar."
The administration of Iranian President Hassan Rouhani has tried to boost Iran's economic relations with other countries in an effort to strengthen the Islamic Republic's economy.
According to figures released by the Central Bank of Iran (CBI) on September 25, the country's economy attained positive growth for the first time in two years despite Western sanctions against the Islamic Republic.