Iran
Middle East
North America
Iran: Racism, Police Brutality Just Tip of Iceberg of US Violation of Human Rights
The Iranian foreign ministry blasted the US systematic racism, brutality and violence against protestors, and called on the international community to make Washington accountable for its crimes.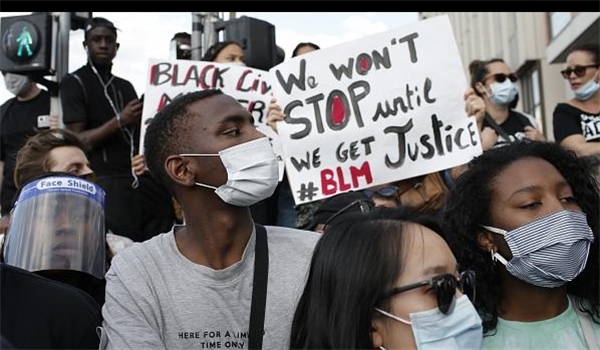 "Iran welcomes UN Human Rights urgent debate on human rights violations in the US. Systemic racism, police brutality and violence against peaceful protests represent just the tip of the iceberg," the foreign minister wrote on its official twitter account on Thursday.
It underlined that it's high time for efforts to make the US regime accountable for its crimes at home and abroad.
The UN Human Rights gathering kicked off on Wednesday, hosting an address via video-link by the victim's brother Philonise, who urged the UN body to investigate police brutality and racial discrimination in the United States. It is to hold its second part on Thursday.
Disturbing footage emerged on May 25 showing the officer choking unarmed Floyd to death by pinning him down with his knee.
The officer refused to relieve the pressure although Floyd was heard repeatedly pleading for his life and saying, "I can't breathe." The officers had been called to the scene, a Cup Foods' store on the 3,700 block of Chicago Avenue South, after the victim was reported to be attempting to use forged documents.
Addressing the Geneva summit, Floyd's brother pushed for the creation of an independent commission to investigate American police killings of black people and the violence that has been used against the demonstrators, who have been peacefully protesting the murder.