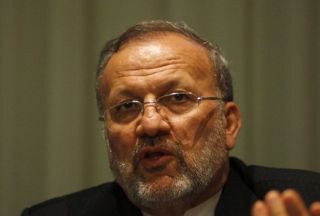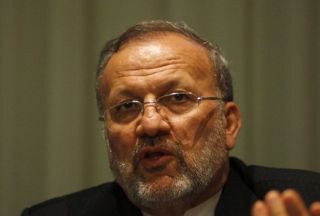 Iran has called for a regional solution to Afghanistan, saying that foreign military presence has aggravated the security situation in the war-torn country.
"The solution to Afghanistan should not be sought in military confrontation and any action in Afghanistan should be based on realities," Iranian Foreign Minister Manouchehr Mottaki said at an international conference on Afghanistan in Kabul on Tuesday.
He added that despite nine years of foreign military presence in Afghanistan, the security situation has deteriorated in the country.
Mottaki said that Iran's proposal to bring back stability to Afghanistan is to recognize "vulnerabilities" and review and rectify policies adopted over the past nine years.
According to Mottaki, neighboring states like Iran and Pakistan can do a great deal in bringing security back to Afghanistan.
Criticizing the West for its double standards in fighting terrorism, Mottaki called terrorism a global challenge, which requires a "comprehensive" global approach.
The Iranian minister also voiced concern over drug trafficking, which he said has sharply escalated during the presence of foreign forces in Afghanistan.
The international conference on Afghanistan opened in Kabul on Tuesday, with Afghan President Hamid Karzai delivering the opening speech.
Delegates from more than 70 countries and several international bodies, including United Nations Secretary General Ban Ki- moon, are attending the one-day conference.
Iran has attended the meeting as an immediate neighbor of Afghanistan.
Increasing the capacity of the Afghan security forces and reconciliation with Taliban militants are the main topics of the Kabul Conference.