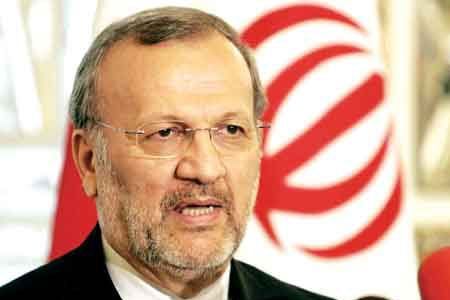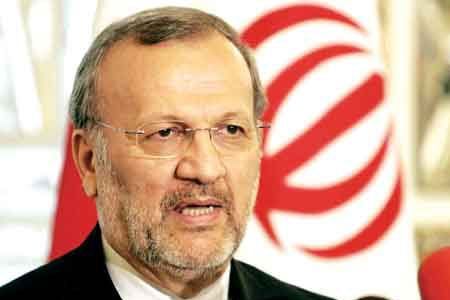 Iran's Foreign Minister Manouchehr Mottaki says Tehran is planning to begin talks on its nuclear program with major world powers by late October or early November.
"We think that the end of October or early November is a good time for talks between Iran and the P5+1 — China, France, Russia, the UK and the US plus Germany]," Mottaki said on the sidelines of his joint press conference with his Cuban counterpart Bruno Rodriguez Saturday.
Mottaki said the exact date of talks is being negotiated, and that the venue and level of talks would be announced later, Mehr News Agency reported.
On September 22, foreign ministers of the P5+1 announced they seek an "early negotiated solution," which "restores international confidence in the peaceful nature of Iran's nuclear program."
Tehran has announced its readiness to resume talks on its nuclear program in September; stating however, that any negotiation must be conducted within the framework of the May 17 Tehran declaration.
Iran issued a nuclear declaration with Turkey and Brazil based on which Tehran agreed to ship most of its low-enriched uranium to Turkey in exchange for fuel.
The US and its allies, however, snubbed the declaration and used their influence on the UN Security Council (UNSC) to press for fresh sanctions against the Islamic Republic.
Iran has criticized the UNSC sanctions arguing that as a signatory to the Nuclear Non-Proliferation Treaty and a member of the International Atomic Energy Agency it has every right to use nuclear technology for peaceful purposes.