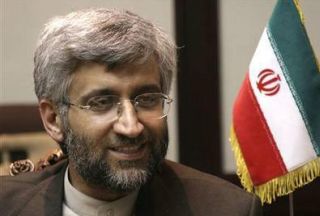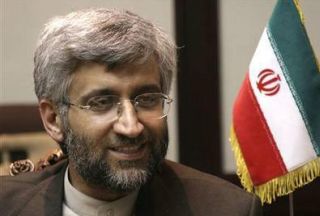 The secretary of Iran's Supreme National Security Council says Tehran will be ready to sit at the negotiating table only when the direction of the talks is clear.
"Once the direction of the negotiations becomes clear, Iran will be ready for talks on constructive international cooperation to remove common concerns", wrote Saeed Jalili in response to a letter by EU High Representative for Foreign Affairs and Security Policy Catherine Ashton, reported IRNA.
The top EU official had refused to sit at the negotiating table for months despite efforts by Brazil and Turkey, but surprisingly enough, she called for talks with Iran just one day after the UN Security Council passed a sanctions resolution against the country.
Iran's top nuclear negotiator also urged the West to abandon its 'wrong, dual-track strategy' and compensate for its past mistakes.
"Today, you need to win our nation's trust more than ever before; give up the wrong dual-track strategy and make up for your past mistakes", added Jalili in his letter.
"Even after you sent us your letter, the US government and the European Union adopted other measures to ratchet up the pressure (on Iran). … Your pressure-dialog strategy is not acceptable", Jalili added.
In his letter, Jalili underlined any approach which does not square with the package of proposals offered by Tehran in May 2009 is a 'reactionary and unconstructive' move which will not be accepted by the Iranian nation.
In the package of proposals, he said, Iran has announced its readiness for talks and cooperation on nuclear disarmament, nuclear non-proliferation and the entitlement of all NPT signatories to peaceful nuclear technology.