Iran
Iran ready to boost oil exports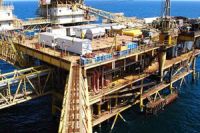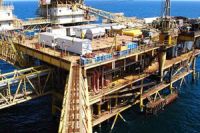 Iran is ready to increase its crude oil exports from nearly one million barrels per day (bpd) should the European countries want to buy directly from the Islamic Republic, a senior Iranian oil official says.
"We are currently exporting below one million bpd of oil, but if the Europeans want our oil, Iran's oil exports can increase," Mohsen Qamsari, director for international affairs at the National Iranian Oil Company (NIOC), said on Tuesday.
According to Press TV, he said "The Europeans know well that Iran's oil is reliable,", adding, "They are willing to receive Iran's oil."
Qamsari stated that Iran is currently producing 3.5 million bpd of oil, adding that the country is not directly selling oil to European countries.
He noted that foreign buyers of oil owe Iran USD 4 billion, adding that Greece and the Royal Dutch Shell have not yet settled their oil debts with Iran.
On May 16, Qamsari said Iran's oil production will reach 4 million bpd by the end of the current Persian calendar year in March 2015.
He noted that the potential lifting of international sanctions against Iran will "facilitate oil exports" for the Islamic Republic.
Iran's total in-place oil reserves have been estimated at more than 560 billion barrels, with about 140 billion barrels of recoverable oil. Heavy and extra heavy varieties of crude oil account for roughly 70-100 billion barrels of the total reserves.