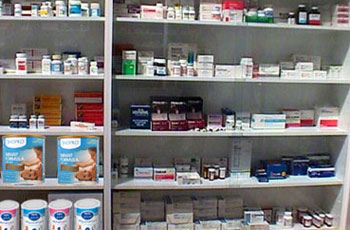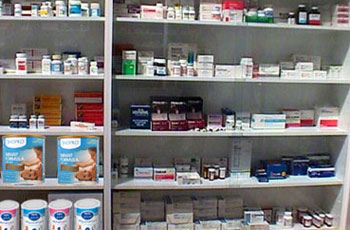 Iranian Health Minister Marzieh Vahid Dastjerdi in a meeting with her Malian counterpart Oumar Ibrahima Toure here in Tehran on Monday announced Iran's readiness to export drugs and medical equipment to the West African country.
"Iran is one of the most successful world countries, which produces more than 96% of its needed medicines and drugs and makes a major part of its needed medical equipment inside the country," Vahid Dastjerdi said.
She also pointed out that the close relations between Iran and Muslim and African countries pave the way for bolstering export of its products to such countries.
During the meeting the two sides also discussed a roadmap for cooperation between Iran and Mali based on the two Memoranda of Understanding (MoUs) signed by the two countries during a recent visit by Iranian President Mahmoud Ahmadinejad to Mali.
During Ahmadinejad's visit to Mali, the two countries inked two agreements on cooperation in areas of health and hygiene, treatment and medical training.
Ahmadinejad's administration has striven hard to maximize relations with the African continent.
Ahmadinejad underlined at the start of a bi-nation tour of Africa in April that Tehran is eager to expand and strengthen relations with the African states more than ever.
Tehran has prioritized promotion of its economic and political ties with the African states and the country is now considered as one of the African Union's strategic partners.
Tehran's efforts to boost ties and cooperation with Africa have led to its acceptance as an observing member of the African Union (AU), where it has shown an active presence in the AU summit meetings.