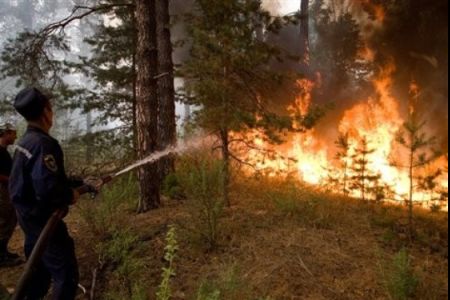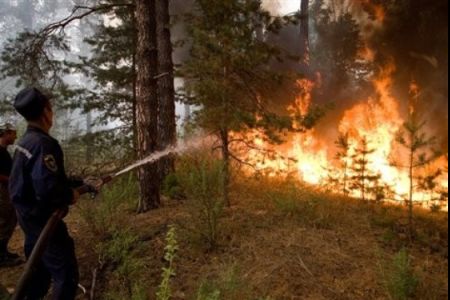 Following the expansion of wildfires in Russia, Iran's deputy Foreign Minister Mohammad Reza Sheibani offers to help Moscow contain and extinguish the blaze.
In a meeting with Russian Ambassador to Tehran Alexander Sadovnikov, Sheibani conveyed the Iranian government's condolatory message the people and officials of Russia.
"Iran has considerable capability and good experience in containing natural and unexpected disasters and is ready to make use of them (its experience and capabilities) to resolve the existing crisis…," Sheibani was quoted as saying in a foreign ministry statement.
According to Russia's Emergencies Ministry report, in the course of the last 24 hours, 373 fires have appeared and 254 have been extinguished. As a result, there are now 589 wildfires burning in Russia covering an area of 196,000 hectares.
Earlier, fires in the countryside had ripped through a naval logistics base southeast of Moscow, destroying the staff headquarters, financial department, 13 warehouses containing aeronautical equipment and 17 storage areas containing vehicles.
The spreading flames raised more concerns as they were closing in on a top-secret Russian nuclear research facility in the city of Sarov.
The wildfires have so far engulfed over 190,000 hectares of land and displaced several thousands of people. The disaster came as the country is experiencing its hottest summer on record.