Iran
Iran ready to inflict heavy costs on aggressor: General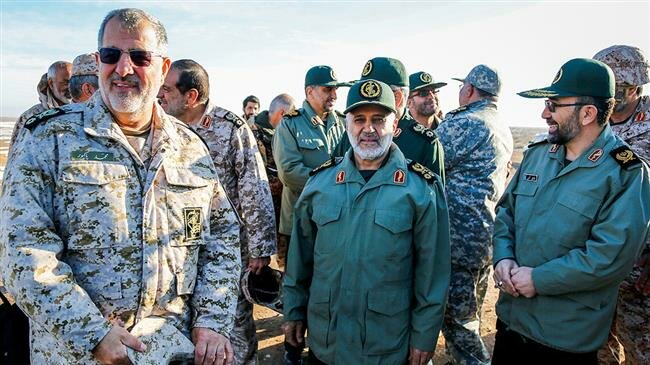 Iranian armed forces maintain the highest level of combat readiness and will respond to any aggression with countermeasures that will cost the enemies dearly, says a senior commander of the Islamic Revolution Guards Corps (IRGC).
Major General Gholam Ali Rashid, the commander of the Khatam al-Anbiya headquarters, said Monday Iran will make its utmost to avoid a military conflict but that doesn't mean the country is not ready for one.
"Just as we will watch for the breakout of a war with intelligence command, prudence and power, we are much more ready and agile than the past to inflict heavy costs on the aggressor and will make a quick decision" in this regard, he said during a visit to Iranian naval units near the Strait of Hormuz.
"We warn that should there ever be a war, nobody will be in control of neither its duration nor its scope," he added.
The Iranian commander expressed hope that the US and its allies had learned from their "mistake" in invading Iraq and Afghanistan, the two conflicts which he said cost them over $7 trillion and some 70,000 soldiers.
He reasserted that Iran's response to any intrusion on its Persian Gulf islands as well as its maritime and aerial borders would be "powerful" and make the aggressors regret their actions.
The remarks come days after the IRGC Aerospace Forces downed an intruding RQ-4C American spy drone inside the Iranian airspace over the Persian Gulf.