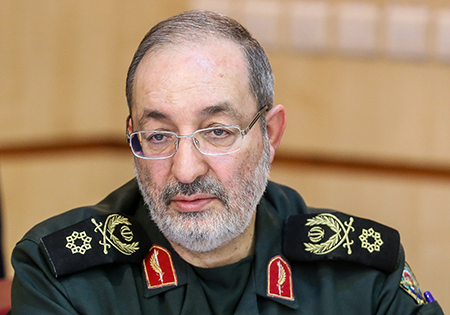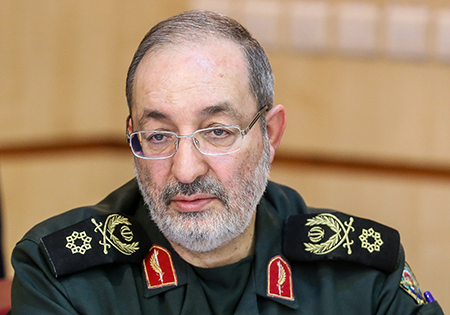 Deputy Chief of Staff of Iran's Armed Forces said on Friday that the Iranian armed forces are well-prepared to free humanity from warmongering and hegemonic policies of the United States in a real, direct war.
Brigadier General Massoud Jazayeri made the remarks in response to warmongering statement made by a US presidential candidate saying that military option is still on the table.
Such rhetorics of all options are on the table is nothing more than a publicity show, Jazayeri said, adding that the Islamic Iran is strongly ready to thwart the US threats.
The Iranian nation and the armed forces do not want conflict, but, they will never hesitate to maintain their combat readiness and in case of necessity and any military threat, they will defend the country in a direct battle with the US.
It seems the Americans have forgotten their involvement in aggression on Syria and they are backing Daesh and other Takfiri terrorist groups for six years in a proxy war, he said.
The so-called coalition against Daesh led by the US in fact has opened supply route of weapons to Daesh terrorists, mercenaries to proceed with carnage and massacres of the innocent civilians in Syria, Jazayeri said.
The United Nations Secretary-General Ban Ki-moon on Thursday blacklisted the US-backed Saudi-led Coalition on Yemen saying that the coalition states are responsible for killing of several hundred Yemeni children in air raids on civilian targets.