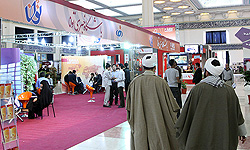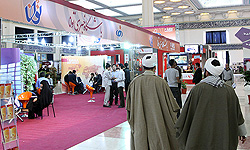 The Iranian Culture Ministry announced on Tuesday that it has not invited the European states to attend the 19th International Press and News Agencies Exhibition in Tehran later this month after the EU intensified its hostile policies and unilateral sanctions against Iran.
"Due to the attitude of the western states (towards Iran), we refrained from inviting the EU member states to the exhibition," Deputy Culture and Islamic Guidance Minister Mohammad Ja'far Mohammadzadeh said in a press conference in Tehran today.
He also mentioned that the recent stop in the broadcast of Iranian satellite channels has been another push in taking such a decision.
He said that the International Section of the 19th International Press and News Agencies Exhibition which is due to be inaugurated in Tehran on October 30 includes 50 booths, adding that 30 countries have announced their readiness to participate in the fair so far.
His remarks came after the EU foreign ministers in mid-October agreed on a new round of economic sanctions against Iran, in spite of a UN warning against the humanitarian ramifications of the previous bans.
Iran blasted the sanctions as a move violating the principles of human rights, and said Iran will protest against embargos through legal channels.
Also, in a flagrant violation of freedom of speech, European satellite provider Eutelsat SA ordered media services company Arqiva on October 15 to stop the broadcast of several Iranian satellite channels including Press TV, al-Alam, Jam-e-Jam 1 and 2, Sahar 1 and 2, Islamic Republic of Iran News Network, Quran TV, and the Arabic-language al-Kawthar.
The same Iranian satellite channels were removed from another European satellite provider, Intelsat.
Chairman of the Iranian parliament's National Security and Foreign Policy Commission Alaeddin Boroujerdi in a letter to French Envoy to Tehran Bruno Foucher last week voiced protest at the recent EU ban on the broadcast of Iranian satellite channels in Europe.
In his letter, Boroujerdi said that the move was "unjustifiable" and the clear violation of international law and regulations by a country which had a background of great civilization and culture.
"Parliament's National Security and Foreign Policy Commission strongly urges the French officials to take into consideration the necessity of respecting the principles of freedom and democracy and take immediate action to revise this illogical decision."