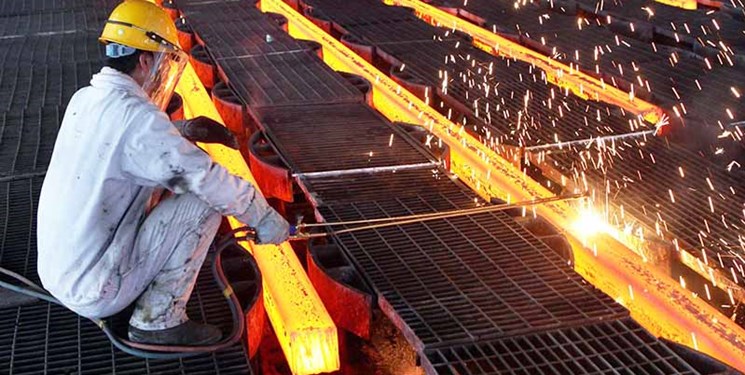 Iran's steel production has increased 13% over the past 11 months of 2020, while global steel production recorded a 1.3% drop during this period, according to Iranian Mines and Mining Industries Development and Renovation Organization (IMIDRO).
The World Steel Association reported that Iran's steel production hit 26,369,000 tons during the 11 months of 2020.
Presently Iran is the 10th largest steel producing country in the world and has planned to reach the annual capacity of 55 million tons.
In a relevant report it was announced on Monday that Iran's steel ingot exports exceeded 3.7 million tons during the first 8 months of the current Iranian calendar year (March 20- November 20), indicating a 13% decrease in comparison with the same period last year.
3,787,000 tons of steel were exported from Iran during the 8 months of the Iranian year, according to the statistical tables of Iranian Steel Producers Association (ISPA).
Accordingly, 4,377,000 tons of steel ingot had been exported in the first eight months of the previous year (March-November 2019).
This year, 914,000 tons of slab were exported, showing a 36 percent drop as compared to the same period of last year which was 1,418,000 tons.