Syria
Iran reiterates support for Syrian-Syrian talks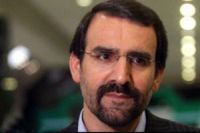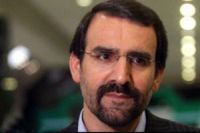 Iran's ambassador to Russia says the Islamic Republic supports dialogue among different Syrian parties in order to find a solution to end the crisis in that country.
Mehdi Sanaei told RIA Novosti that Iran considers the efforts made by Syrian parties to end the ongoing violence as a positive step forward.
Noting that Tehran and Moscow share very close standpoints towards the Syrian issues as they interact coordinately, Sanaei said since the very beginning of the eruption of violence in Syria, Iran stressed political solution and that the matters should be tackled through a Syrian-Syrian formula.
Asked about the future of Syria, the Iranian ambassador said as the time passes, the parties inside Syrian along with those involved in the region and the world would come to a conclusion that unleashing support for the terrorist groups would create more problems in the region and that all should sit at the table with the legal government in Syria.
Refuting Iran's military presence in Syria, he noted that the relations between Tehran and Damascus have been at the consultation level.
On the relations between Iran and Russia, Sanaei said that bilateral ties have been based on mutual respect and good-intention policy, adding that the two countries' presidents pursued enhancement of strategic cooperation.
The Iranian ambassador to Russia further emphasized making use of utmost capacities to increase the current level of relations in oil and energy industry, as well as the volume of trade transactions.