Iran
Saudi Arabia
Iran Rejects Media Reports about Inviting Saudi Interior Minister to Tehran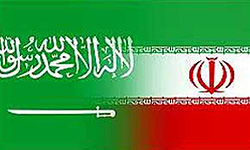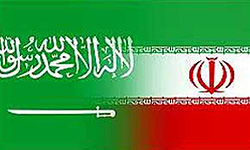 A senior Iranian interior ministry official rejected the recent media reports that Saudi Interior Minister Prince Ahmed bin Abdulaziz has been invited to pay a visit to Tehran.
"As far as I know, no invitation has been extended by either the Iranian foreign or interior ministry to the Saudi Interior Minister (Prince Ahmed bin Abdulaziz) to visit Iran," Iranian Interior Ministry's Director-General for International Affairs Ali Azimlou told FNA on Tuesday.
His remarks came after a number of Saudi media claimed in their reports that the Iranian ambassador to Riyadh had invited Saudi Interior Minister Prince Ahmed bin Abdulaziz to visit Tehran.
Also today, Iranian Foreign Ministry Spokesman Ramin Mehman-Parast responded to a relevant question about the agenda of Abdulaziz's visit to Tehran, although he did not give an explicit confirmation of the visit.
Mehman-Parast declined to state if the visit would take place or if the Saudi minister has been invited by Tehran, but he said that dialogue and a sincere review of problems can pave the way for resolving the differences between Iran and Saudi Arabia.
"The two countries (Iran and Saudi Arabia) can resolve their problems in political and consular fields and also with regard to their common interests through dialogue and a sincere review of their problems," Mehman-Parast told reporters in a weekly press conference on Tuesday.
Asked to comment on the recent execution of several Iranian nationals in Saudi Arabia, he said that Riyadh should not pursue Iranophobia scenarios and should rather avoid creating a rift among the regional countries through provocative acts and policies.