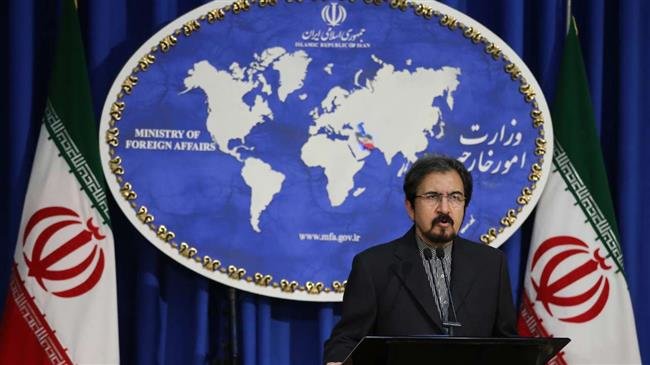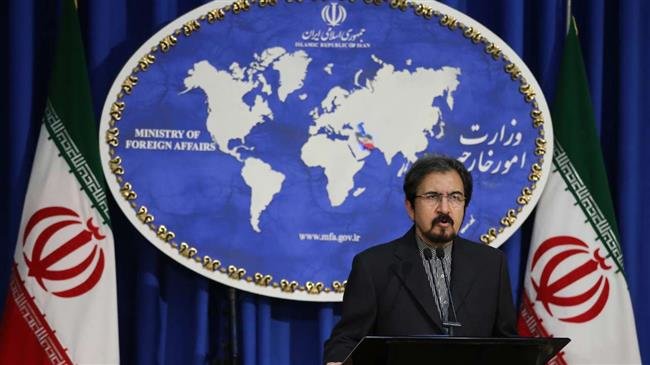 Iran has lashed out at US Vice President Mike Pence for accusing the Islamic Republic of Nazi-like anti-Semitism, saying such "absurd" allegations originating from a grudge and anger would fail to have any impact on Iranian Muslims' opinion of Jews inside and outside the country.
"Exercise patience, study and learn that history is full of facts that no power will ever be able to erase or change," Iranian Foreign Ministry Spokesman Bahram Qassemi told ISNA on Saturday in reaction to Pence's accusations.
After visiting the Auschwitz concentration camp in Poland on Friday, the US vice president accused Iran of Nazi-like anti-Semitism, repeating his harsh rhetoric against Tehran.
Pence said the camp had made him more determined to act against Iran.
He was speaking just a day after he urged Washington's European allies to withdraw from the landmark Iran nuclear deal, officially known as the Joint Comprehensive Plan of Action (JCPOA), and accused them of trying to break US sanctions against Tehran.
US President Donald Trump withdrew Washington in May from the nuclear agreement, reached between Iran and the P5+1 group of countries in 2015, and decided to re-impose unilateral sanctions against Tehran.
Under the deal, Iran undertook to put limits on its nuclear program in exchange for the removal of nuclear-related sanctions.
Qassemi said Iran's historical and cultural record of coexistence and respect for divine religions, particularly Judaism, was recorded in reliable historical documents of various nations.
He added that Iran's ancient history and civilization clearly proved the Iranian people's respect for other cultures and followers of different divine religions.
The Iranian spokesperson emphasized that the underlying principle of the Islamic Republic's foreign policy was based on opposing the "aggressive and occupying nature of the fake and illegitimate Zionist regime" of Israel which is a "killing machine against Palestinian people."
The Tel Aviv regime is the reason behind discord and division among regional countries and the root cause of costly crises and tensions in the Middle East, he pointed out.