Iran
Iran rejects reports of IAEA talks 'failure' over its nuclear program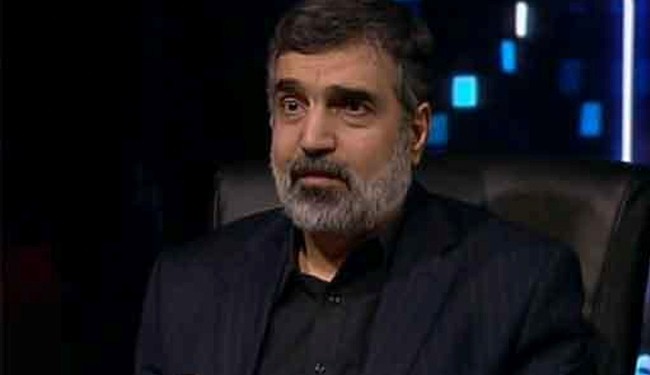 An Iranian official has rejected recent Western media reports claiming that the International Atomic Energy Agency (IAEA) has not been "convinced" in its talks with Iran.
"Unfortunately, this type of news is released by certain international media with certain motives," said spokesman for the Atomic Energy Organization of Iran (AEOI), Behrouz Kamalvandi, on Sunday.
"As far as we are informed…the Agency's inspectors have directly and indirectly expressed their satisfaction with the progress of work with Iran," he added.
"Information exchange between Iran and the Agency is underway and whenever the Agency requires supplementary information or demands new access, we will provide [that] to them according to the needs, which does not mean that the Agency has not been convinced," Kamalvandi added.
On May 12, representatives of Iran and the IAEA met in the Austrian capital city of Vienna to review the progress in the implementation of a cooperation agreement.
In February, Tehran and the IAEA reached an agreement on seven practical measures to be implemented by the Islamic Republic as voluntary measures by May 15, 2014. Tehran has agreed to provide mutually agreed relevant information and managed access to the Saghand uranium mine and the Ardakan concentration plant in the central province of Yazd.
The two sides also signed a joint statement last November to outline a roadmap for mutual cooperation on certain outstanding nuclear issues. Under the deal, Iran agreed, on a voluntary basis, to allow IAEA inspectors to visit Arak heavy water plant in central and Gachin uranium mine in southern Iran.
The IAEA inspectors visited the Arak heavy water plant on December 8, 2013. They also paid a five-hour visit to the Gachin uranium mine in late January.