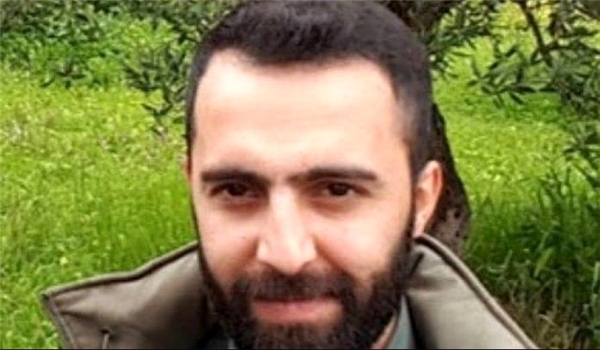 Iran's Judiciary Spokesman Gholam Hossein Esmayeeli disclosed more details about the case and activities of Seyed Mahmoud Mousavi Majd, an Iranian national who has been spying for Mossad and the CIA.
"The verdict (death penalty) has been issued for this person and is the ultimate ruling. Mousavi Majd's detention is not related to the terrorist incident which led to the martyrdom of (IRGC Quds Force Commander) Lieutenant General Soleimani," Esmayeeli told reporters on Saturday.
He said that Mousavi Majd had provided the CIA and Mossad with intelligence on Iran's defensive and military fields, specially the defense minister, the IRGC Quds Force, the traffic of military officials and places where martyr Qassem Soleimani stayed during (the Iranian years of) 1396 and 1397 (March 21, 2017 to March 20, 2019).
Esmayeeli said that the spy and his family resided in Syria, adding that he pretended to be cooperating with Iranian advisors in the Arab country, but collected intelligence on them and relayed the intel to the enemies.
Esmayeeli had on Tuesday announced that Mousavi Majd was sentenced to death.
"Recently, Seyed Mahmoud Mousavi Majd who was linked both to the Mossad and CIA and spied in the security field and on Armed Forces in exchange for dollar payments was arrested," Esmayeeli told reporters.
"This person was sentenced to death," he said, adding that he will be executed soon so that his masters see the faith of betrayers.
He said Mousavi Majd had disclosed itinerary of the routes taken by the martyred Commander of the Islamic Revolution Guards Corps (IRGC) Qods Force, Lieutenant General Qassem Soleimani.
Yet, a later Judiciary statement reminded that Majd had played no role in the US terror attack on Martyred General Soleimani, implying that his spying pertained to the time before Gen. Soleimani's martyrdom.
Esmayeeli said that despite the strenuous attempts by the US and Israel to spy on Iran, the Iranian security and intelligence forces foil their plots by preventing the espionage activities.