Iran
Lebanon
Middle East
Iran: Sadr's disappearance still on diplomatic agenda of Iran, Lebanon
The Iranian foreign minister says the case of the disappearance of Lebanon's prominent Shia leader Imam Musa al-Sadr will always be on the agenda of Iran's and Lebanon's diplomatic apparatus until a valid conclusion is reached and the truth is uncovered.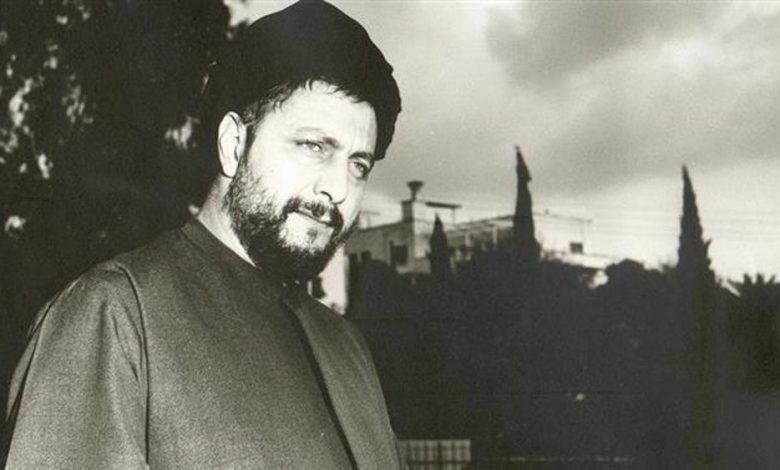 Hossein Amir-Abdollahian made the remark in a post on his Instagram account on Wednesday, which coincided with the 44th anniversary of the missing of the top Shia cleric in Libya.
"Forty-four years have passed since the abduction of Imam Musa al-Sadr and his companions … An innovative and lively scholar who breathed a new life into the body of the Islamic nation and Lebanon's Muslim and Christian communities with his messianic spirit. He was truly the herald of unity and identity for Muslims and a preacher of coexistence and mutual respect among followers of religions and political sects," Amir-Abdollahian said.
"Imam Musa al-Sadr has not been among us for 44 years, but his pioneership and determination in the fight against the Zionist regime as well as ignorance and unawareness still stands as the great goal of the Islamic Ummah," he added.
"The case of the disappearance of Imam Musa al-Sadr is always one of the significant issues … followed on through the continuous efforts of the Islamic Republic of Iran and the diplomatic apparatus of Iran and Lebanon until a conclusion is reached and the truth is unmasked," he added.
Imam Musa al-Sadr was a highly revered Shia cleric of Iranian descent, who founded the Lebanese Amal (Hope) Movement in 1974. He came to Lebanon in 1959 to work for the rights of Shia Muslims in the port city of Tyre, located about 80 kilometers (50 miles) south of Beirut. 
The prominent Shia cleric disappeared on August 31, 1978, during an official visit to the Libyan capital Tripoli. He was accompanied by Sheikh Mohammad Yaqoub and journalist Abbas Badreddine.
Lebanon still holds former Libyan officials responsible for the disappearance of the trio.
Since Libya's dictator Muammar Gaddafi was deposed and killed in 2011, Lebanon and Iran have repeatedly called on the Libyan government to launch an investigation into Sadr's disappearance.
Hannibal Gaddafi, the son of the Libyan dictator, is currently in custody in Lebanon, facing charges of withholding information regarding Sadr's case.
In August 2016, Sadr's family filed a lawsuit against Gaddafi over his role in the disappearance of the senior Shia cleric.