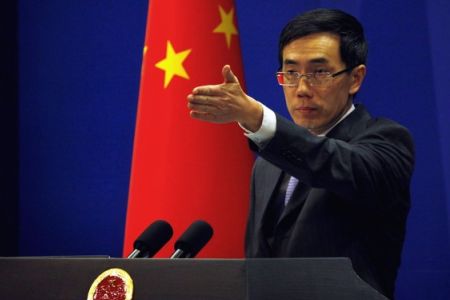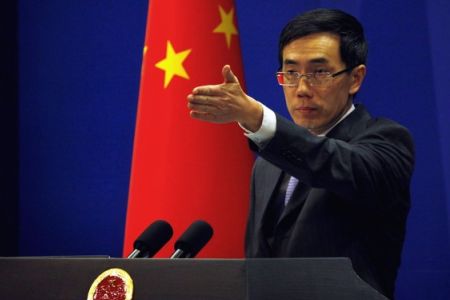 China has expressed opposition to the new unilateral sanctions imposed against Iran by some Western states, warning that they would "exacerbate" the situation.
"We believe pressuring and sanctions cannot fundamentally solve the Iranian nuclear issue. On the contrary, they will complicate and exacerbate the issue and intensify confrontation," said Chinese Foreign Ministry spokesman Liu Weimin, speaking to reporters on Wednesday.
"China is always against unilateral sanctions against Iran and is even more opposed to the expansion of such sanctions," Liu added, Reuters reported.
He urged further "dialogue and cooperation" between all parties involved "to properly settle the Iranian nuclear issue through negotiations".
On Monday, the United States, Britain and Canada imposed unilateral sanctions on Iran's energy and financial sectors. Moreover, France proposed "unprecedented" new sanctions, including the freezing of Iran's Central Bank assets and suspending purchases of Iran's oil.
Iranian officials have repeatedly described the sanctions against the Islamic Republic as futile and ineffective. Iran insists such efforts are attempts to press Iran into submission to the will of the israeli-allied Western capitalist powers.
The recent sanctions came after Director General of the International Atomic Energy Agency (IAEA) Yukiya Amano released his latest report on Tehran's nuclear program on November 8.
The IAEA report on Iran was dismissed by Tehran as "unbalanced, unprofessional and prepared with political motivation and under political pressure by mostly the United States."
On Tuesday, the Foreign Ministry of Russia — another permanent member of the UN Security Council — denounced as "unacceptable and illegal" the new sanctions on Iran.
"Russia sees such measures as unacceptable and against international law," said a Russian foreign ministry statement. "This practice seriously complicates moves for constructive dialogue with Tehran."
As a signatory to the nuclear Non-Proliferation Treaty (NPT) and a member of the IAEA, Tehran has stood by its right to develop and acquire nuclear technology meant for peaceful purposes.
The new unilateral measures also came after a failed attempt by the US and its allies to take Iran's case to the UN Security Council.