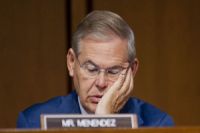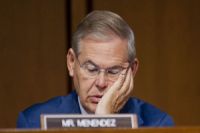 Top US Senate Democratic aides admit that Iran sanctions legislation introduced by Senators Robert Menendez and Mark Kirk is already dead despite efforts to derail nuclear negotiations.
A senior Senate Democratic aide, who spoke on condition of anonymity, told The Huffington Post: "The sanctions bill is on ice while the diplomatic process plays out."
The aide said: "The fact that cosponsors of the bill are now publicly distancing themselves from the measure shows just how hasty and ill-conceived this effort has been."
According to another unnamed Senate Democratic aide, "Its forward momentum has been stopped and even reversed."
The American Israel Public Affairs Committee (AIPAC) is working hard to build support for the measure. However, the sanctions bill appears to be losing momentum.
The White House says President Barack Obama would veto the legislation if it is passed, adding that Tehran will walk away from the negotiations.
During his State of the Union speech on Tuesday, Obama once again threatened to veto the bill if it passes Congress.