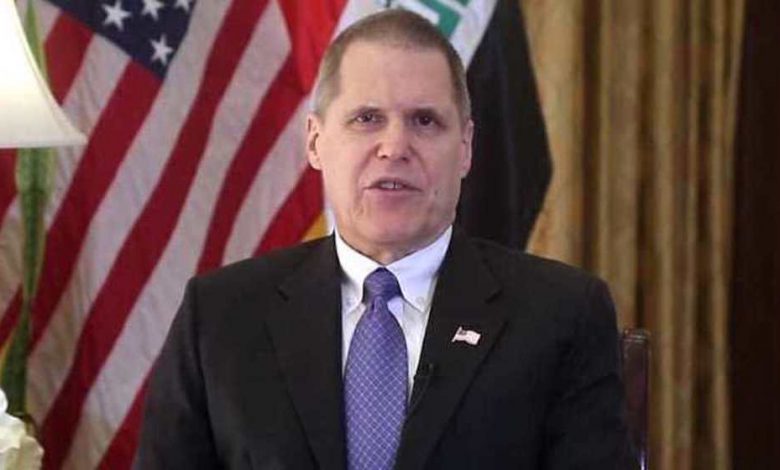 Iran says it has blacklisted the United States' Ambassador to Iraq Matthew Tueller and two other diplomats over their key role in carrying out acts of terror, violating the fundamental principles of human rights and imposing 'cruel and illegal sanctions' against the Islamic Republic.
In a statement issued on Friday, Iran's Foreign Ministry said that in cooperation with other responsible bodies it had imposed sanctions on Tueller, Steve Fagin, the deputy chief of mission at the US Embassy in Baghdad, and Erbil Rob Waller, the Consul General, based on adequate evidence and in line with a bill overwhelmingly approved by Iranian lawmakers in 2017 to confront "America's terrorist and adventurous actions" in the region.
The statement added that the three American diplomats have had "an effective engagement in organizing, financing, leading and committing terrorist acts against the interests of the government or citizens" of Iran.
They had also supported terrorist groups, including Daesh and Jabhat al-Nusra – formerly known as al-Nusra Front – and played an effective role in promoting state terrorism against regional nations, it said.
According to the statement, the three individuals were also involved in the assassination of Iran's anti-terror commander Lieutenant General Qassem Soleimani in Iraq in early January.
General Soleimani is viewed by the world's freedom-seeking people as the key figure in defeating Daesh, the world's most notorious terrorist group, in the Middle East battles.