Iran
Middle East
Saudi Arabia
Yemen
Iran: Saudi 'peace' plan only perpetuates war, occupation in Yemen
Iranian Ambassador to Sana'a Hassan Irlu has dismissed Saudi Arabia's so-called peace initiative on the Yemen conflict, saying the plan would only perpetuate military aggression, occupation and war crimes in the Arab country.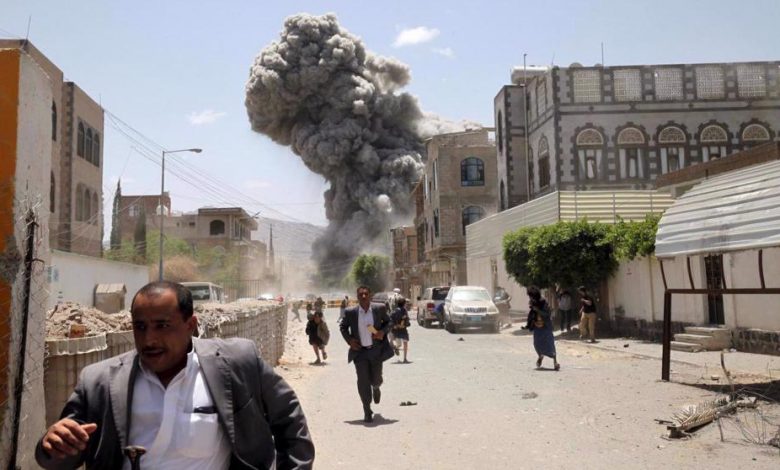 "The Saudi initiative for Yemen is a project of permanent war; it will keep up occupation and war crimes there, and will not put an end to the war," Irlu wrote in a post published on his Twitter page early on Wednesday.
He added, "A true initiative means that the war is completely stopped, the blockade is fully lifted, the occupation ends, Saudi military forces are withdrawn, mercenaries and Takfiris are no longer supported by [large sums of] money and weapons, and political dialogue is held between Yemenis without any foreign interference."
On Monday, Saudi Foreign Minister Prince Faisal bin Farhan Al Saud presented a so-called peace initiative to end the war in Yemen, which would include reopening Sana'a airport and allow fuel and food imports through Hudaydah port — both of which are under the control of the Ansarullah movement.
The top Saudi diplomat told a news conference that political negotiations between representatives of the Saudi-backed government of Yemen's former president Abd Rabbuh Mansur Hadi and Ansarullah movement would resume as part of the initiative.
Al Saud said the initiative would be enforced once the Yemeni sides accepted it.
Reacting to the proposal, Mohammed Abdul-Salam, the spokesman for Ansarullah, said afterwards that it offered "nothing new," and did not meet the movement's demand for a complete lifting of the blockade on Sana'a airport and Hudaydah port.
"We expected that Saudi Arabia would announce an end to the blockade of ports and airports and an initiative to allow in 14 ships that are held by the coalition," he said.
A "humanitarian right" should not be used as a pressure tool, Abdul-Salam pointed out.
UN chief: Fuel ships should be urgently allowed into Yemen
Meanwhile, UN Secretary-General Antonio Guterres on Tuesday called for fuel ships to be urgently allowed into the western Yemeni port of Hudaydah, and internal barriers to fuel distribution to be removed as soon as possible.
"As the conflict in Yemen enters its seventh year, Yemenis continue to face a dire humanitarian situation, including the prospect of a large-scale famine, while a significant funding gap remains," Guterres said.
The UN chief then urged warring Yemeni sides to "seize the opportunity and work with the UN Special Envoy for Yemen [Martin Griffiths] on the way forward in good faith and without preconditions."
Saudi Arabia, backed by the US and its other regional allies, launched a devastating military campaign on Yemen in March 2015, with the goal of bringing Hadi's government back to power and crushing the popular Ansarullah movement.
That goal has not been fulfilled thanks to resistence put up by Ansarullah throughout six years of indiscriminate war and blockade.
The military aggression has so far resulted in hundreds of thousands of fatalities in Yemen, as well as the displacement of millions of people, destruction of infrastructure, famine, starvation, and the spread of infectious diseases in the country.