Iran
Iran says concerned about Kyrgyz-Tajik border conflict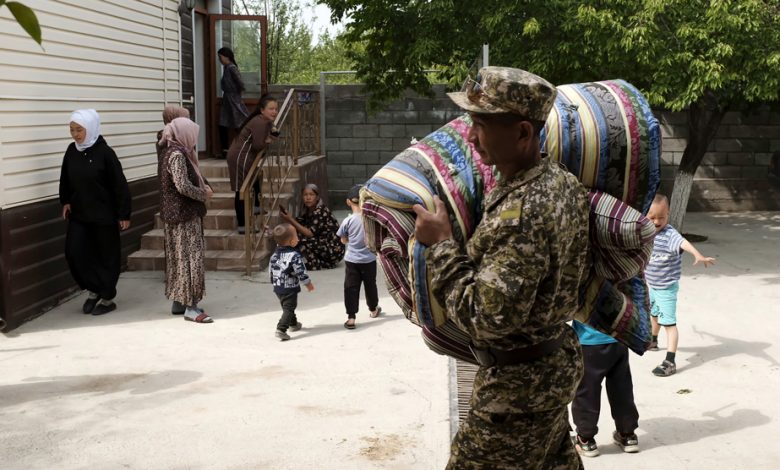 Iran has expressed concern over a serious escalation of tensions at the border between Kyrgyzstan and Tajikistan.
Iranian Foreign Ministry Spokesman Saeed Khatibzadeh said on Friday that Tehran monitors with concern reports about recent frontier clashes between "the two friendly and brotherly" countries that have killed and injured a number of citizens from both sides.
The Iranian spokesman commended immediate prudent measures taken by Tajik and Kyrgyz authorities to halt the conflict.
"We are confident that the continuation of negotiations between the two countries will lead to a peaceful settlement."
"The Islamic Republic of Iran is ready to help promote negotiations between Tajikistan and Kyrgyzstan and also to provide legal and technical experience in this regard," Khatibzadeh stated.
More than ten people have been killed and thousands displaced since late Wednesday.
The heaviest clashes in years erupted after Tajik and Kyrgyz security forces exchanged fire along a stretch of border which has been a bone of contention.
Media reports said a dispute over water resources was the trigger.
The disputed border region straddles Tajikistan's northern province of Sughd and Kyrgyzstan's Batken province. The water facility and pumping station on River Isfara is claimed by both sides.
Before gunfire, which was reported on Thursday, it was throwing rocks between locals.
According to Kyrgyzstan's Health Ministry, 13 people were killed and over 130 wounded. More than 11,500 residents were also evacuated, authorities in Batken said.
Kyrgyzstan later said it had reached a ceasefire agreement with Tajikistan.
Kyrgyzstan's Foreign Ministry said in a statement on Thursday that a "complete ceasefire" had been agreed from 8:00 pm local time (14:00 GMT), with military forces returning to bases. Tajikistan did not immediately release an official statement on the agreement.