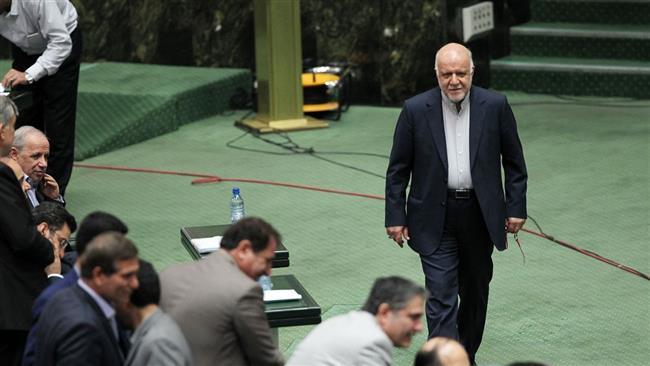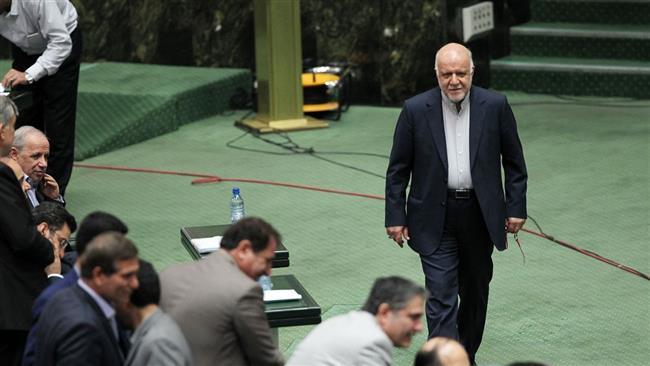 Iran's Petroleum Minister Bijan Zanganeh says global oil markets have remained unfazed by the recent positions of US President Donald Trump against Iran's nuclear deal which the United States and five other states sealed in 2015. 
"The oil market did not hear Trump's remarks," Zanganeh told reporters after a session in the Parliament to discuss the potential impacts of the US president's recent remarks against the Iran deal – known as the Joint Comprehensive Plan of Action (JCPOA) – on oil prices.
"If Trump's threats had materialized, there should have been a rapid rise in prices of oil. This is while there have been no significant changes over the past week."
Trump announced last week that he would not continue certifying the JCPOA after making a series of threats against the Islamic Republic.
While Trump did not pull Washington out of the nuclear deal, he gave the US Congress 60 days to decide whether to reimpose economic sanctions against Tehran that were lifted under the pact.
The US president has come under widespread criticism at home and abroad, with America's European allies reaffirming their commitment to the nuclear accord.
Iranian MP Hossein Naqavi Hosseini was quoted by media in Tehran as saying that Trump's anti-JCPOA stance, as Zanganeh had told the Parliament, should have increased oil prices to as high as $65 per barrel.
"However, Trump's remarks failed to produce any major impact," Hosseini told reporters, echoing Zanganeh's remarks that this showed the international community had not taken the American president's rhetoric seriously.
He further emphasized that the Iranian petroleum minister had told the MPs that Iran needed to accelerate plans to attract foreign investors in Iran's oil sector, stressing that a rise in investments would help drive Iran's economic development.