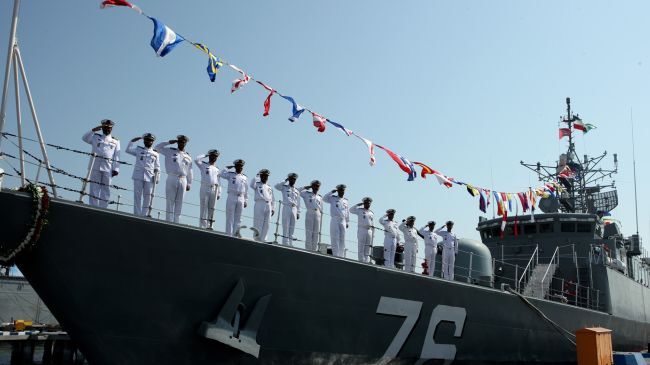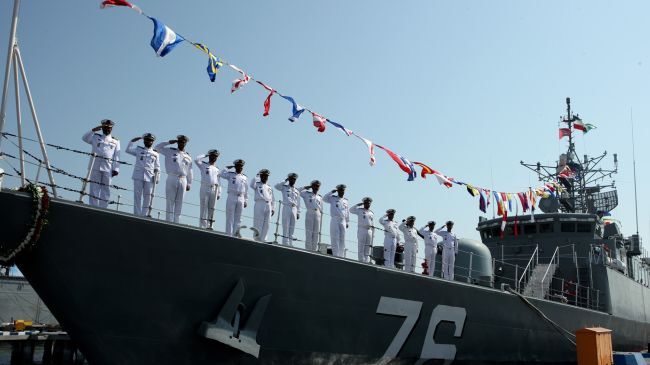 The chief of the Iranian Navy has underscored the need for the further enhancement of ties with China in different areas, particularly in the defense and maritime sectors.
In a Thursday meeting with his Chinese counterpart Admiral Wu Shengli in China's capital, Beijing, Rear Admiral Habibollah Sayyari called for the promotion of bilateral naval cooperation to fight piracy and terrorism as well as to establish global peace and security.
During the meeting, both officials emphasized the importance of exchanging experiences and technical know-how between the two countries' naval forces.
They also called for holding joint naval exercises in high seas.
Sayyari also held a separate meeting with Chinese Defense Minister Chang Wanquan on Thursday, where the Iranian official attached great importance to its relations with China and voiced Tehran's readiness to enhance bilateral naval cooperation with Beijing.
According to a report by China's official Xinhua news agency, Chang, for his part, expressed Beijing's willingness to work with the Islamic Republic "to further pragmatic cooperation and strengthen military-to-military ties."
He said that Iranian and Chinese armed forces have had "good cooperation on mutual visits, personnel training and other fields in recent years."
Iran and China have recently boosted their naval cooperation.
Earlier in September, the 17th Chinese Naval Escort Fleet, including the missile destroyer Changchun and missile frigate Changzhou, docked at the southern Iranian port city of Bandar Abbas.
On March 4, 2013, the 24th fleet of Iran's Navy, comprising Sabalan destroyer and Kharg helicopter carrier, docked at China's port city of Zhangjiagang after sailing 13,000 kilometers in 40 days.
The Iranian Navy said in a statement on September 17 that Iran's naval forces rescued a Chinese container ship from an attack by pirates in the Gulf of Aden.
The Chinese vessel was reportedly on its way from Singapore to the port of Jeddah in Saudi Arabia when it came under attack. It continued its voyage after being rescued from the pirates.