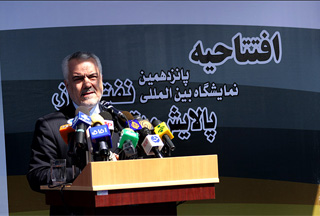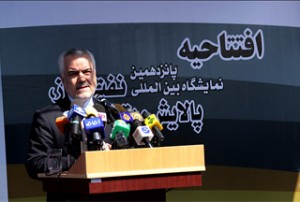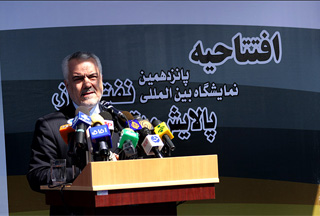 Iran's first vice president says the government plans to attract $500 billion worth of investment in the country's oil and gas sector by 2025.
"Around $230 billion of the investment will be made in the upstream [oil and gas] sector while the rest will be in the downstream sector," Mohammad Reza Rahimi said Thursday at the opening ceremony of an international oil and gas fair in Tehran.
The 15th International Exhibition of Oil, Gas and Petrochemical Industries and Products was officially inaugurated on Thursday in Tehran's Permanent International Fairgrounds.
"The international oil and gas exhibition definitely illustrates the failure of Iran's enemies in imposing sanctions on the country," Rahimi added.
He noted that Iran's oil industry has "welcomed the sanctions," a move that has actually been "a slap in the face of those who wanted to isolate Iran."
Earlier in March, Iran's oil minister said that US-led sanctions against Iran have failed as the country has managed to become self-sufficient in oil production.
Some 435 domestic and 907 foreign companies from Spain, Britain, Brazil, Canada, China, Denmark, France, Italy, Germany, India, Japan, Mexico, Norway, Russia, Saudi Arabia, South Korea and Vietnam have attended the Tehran exhibition.