Iran
Iran seeks win-win game in nuclear talks: Rouhani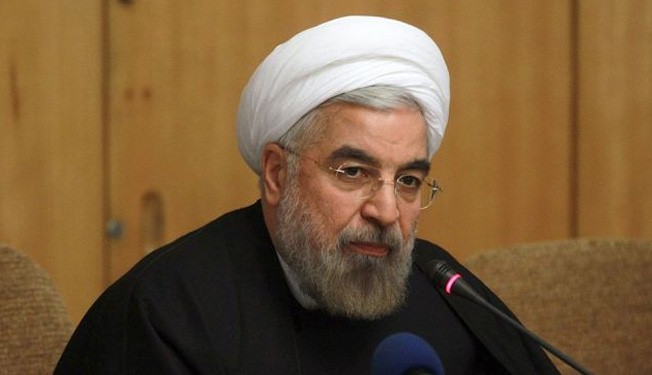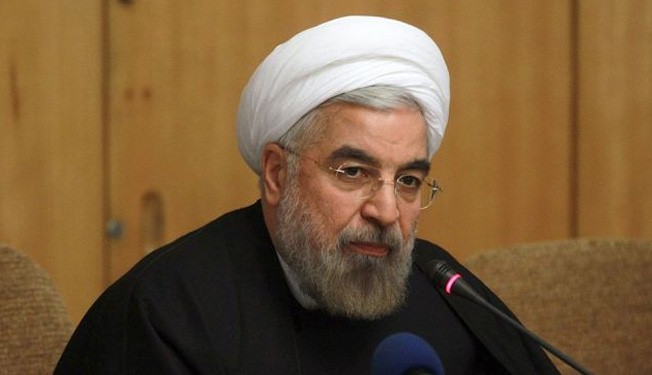 Iran's President Hassan Rouhani says threats of a military option will fail to derail the process of nuclear talks between Iran and six major world powers, stressing Tehran seeks a win-win approach in negotiations.
Speaking at a cabinet session on Wednesday, the Iranian president added that the Islamic Republic seeks stability and peace across the Middle East, emphasizing successful talks on Iran's nuclear energy program would be beneficial to all countries, Press TV reported.
He said Iran would continue "constructive interaction" with the world without ever backing down from its national rights.
"The Islamic Republic of Iran will never give up its absolute rights and national interests and will never retreat from the red lines which have been set by the Islamic establishment and the Iranian nation."
"We seek a win-win game and in the negotiations, if anyone is after an imposed solution, they should know that the talks will be unsuccessful and the outcome of the talks will not be lasting," Rouhani stated.
The Iranian president further emphasized that Tehran has always wanted to resolve issues based on logic, negotiations and international regulations.
Regarding the previous round of talks in Geneva, Rouhani said the two sides had made "tangible progress" but unfortunately irrelevant expectations derailed the negotiations and prevented a possible agreement.
During the last round of talks in Geneva on November 7-10, a first-step agreement was within reach but the position taken by French Foreign Minister Laurent Fabius in favor of the Israeli regime and a lack of commitment by US Secretary of State John Kerry spoiled the negotiations.
Iran and the five permanent members of the UN Security Council — Russia, China, France, Britain, the US – plus Germany are set to start a new round of negotiations in Geneva in a few hours under intense lobbying efforts and pressures by Israel to prevent a deal between Iran and the six world powers.
http://en.alalam.ir/news/1536258