Iran
Iran sees new oil deals of up to $15 billion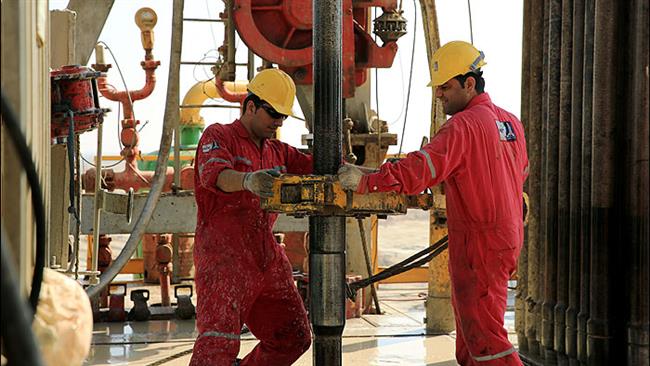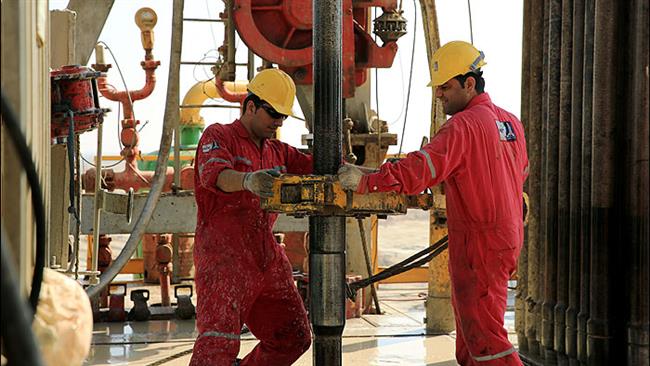 Iran is expecting to sign $10-15 billion of oil deals within a year under a new contract model which is undergoing modifications, head of the top state oil company NIOC says. 
In September, the Iranian government approved a draft of the Iran Petroleum Contract (IPC), but NIOC Managing Director Rokonoddin Javadi said on Wednesday the formula still needs "correction, completion and final editing."
"Therefore, it is expected that $10-15 billion of contracts will be signed under the IPC by the end of the next year (early 2017). However, the signing does not mean absorption since it will take some time for the resources to be absorbed," he said.
Minister of Petroleum Bijan Zangeneh also said Iran needs annual investment of $40 billion in its oil industry in the next two years.
"There are eight or nine main fields which produce 75% of the country's oil. They are now aged above 60 years and their yield is steeply declining and they need investment," the Shana news agency quoted him as saying.
Zangeneh said Iran must raise its oil production to 4.6 million barrels per day (bpd) in the next two years.
Gas and petrochemical investment 
The country will also add another 1 million bpd to its gas condensate output and increase its gas production to more than 1.1 billion cubic meters a day in the period, the minister added.
Gas exports in the next two years will rise to 200 million cubic meters per day provided that "no problem crops up politically," Zanganeh said, citing Iraq, Pakistan, Oman and some regional countries as the customers of Iranian gas.
Iran is also aiming to invest $50 billion in its petrochemical sector, the minister said. "If $12 billion is invested a year in the petrochemical industry, it will create massive employment in the country."
On Monday, the International Energy Agency said Iran is poised to raise output to 3.6 million barrels a day, an increase of 600,000 barrels a day, by the middle of this year.
Zangeneh called a proposal by Saudi Arabia to freeze oil production "a joke" which puts "unrealistic demands" on Iran.
"Some countries that are producing above 10 million barrels per day have called on Iran to freeze its production at one million bpd," he said on Tuesday.
OPEC, led by Saudi Arabia, abandoned its production target in December, allowing members to pump as much as they wanted.
According to Bloomberg, Iran produced 2.86 million barrels a day in January, while Saudi Arabia pumped 10.2 million barrels daily in the month.
Saudi sticks to guns 
On Tuesday, crude prices declined sharply after Saudi Arabia's Oil Minister Ali al-Naimi ruled out cutting back on output to help alleviate the world's excess supplies.
"There is no sense wasting our time seeking production cuts," Naimi told energy executives at the annual IHS CERAweek conference in Houston, Texas. "That will not happen."
April West Texas Intermediate crude fell $1.52 to settle at $31.87 a barrel on the New York Mercantile Exchange. April Brent crude on London's ICE Futures exchange fell $1.42 to $33.27 a barrel.
Analysts have expressed skepticism that Saudi Arabia is even capable of producing more than it is today. Moreover, an output freeze will not reduce the existing glut and will have no impact on prices.
Iran is seeking to increase output by 1 million barrels a day this year after sanctions on its oil industry were lifted last month.
Some Iranians have questioned the timing of Saudi Arabia's request for an output cap, saying it was prompted by Riyadh's interest in thwarting Tehran's bid to redeem its market share lost under sanctions.
"It makes sense that Iran won't want to freeze production at the level during sanctions," Olivier Jakob, managing director at consultants Petromatrix GmbH in Zug, Switzerland, told Bloomberg.
"If the deal is to work, Iran will have to have a special clause or exception that it can increase production and exports," he added.