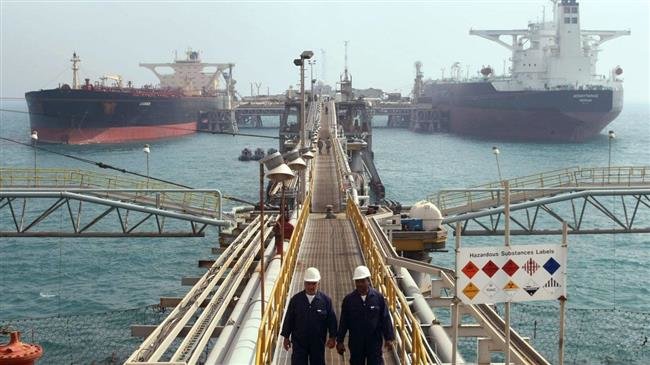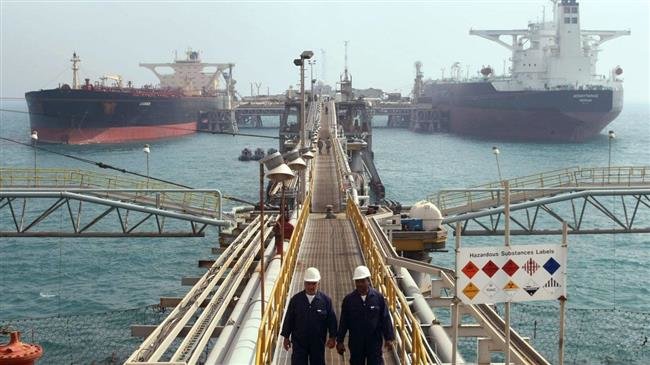 Iran on Sunday went ahead with a second public sale of its light crude oil to international clients through its Energy Bourse in a policy meant to dodge US sanctions and sell the strategic fuel to direct buyers.  
The National Iranian Oil Company (NIOC) had put 700,000 barrels of light oil up for the grabs at a proposed price of $65.22 per barrel – $5 below the first sale that was held last week.
The auction started at 14:30 Tehran's local time (11:00 GMT), but finished in less than an hour according to a report by the Energy Bourse published at 15:17 local time. The oil that had been put on sale was sold out in three cargos: two at 245,000 barrels and one at 210,000 barrels.
No names and details of buyers were provided as officials had earlier said the identities of bidders were kept confidential.
The price at which the oil was sold was specified at $64.97 per barrel.
During the first round which was held last Sunday, a total of three buyers purchased a collective of eight cargoes totaling 700,000 barrels of Iranian oil.
According to NIOC's arrangements, buyers would have to pay 20 percent of the total value of their purchases in Iran's national currency – the Rial. The remaining payments would need to be made in foreign currencies after loading.
Buyers would have to pay 10 percent of the value of their purchases in Rials two hours before the start of trading.  They can either buy 35,000 barrels of oil or a multiplication of this up to a ceiling of one million barrels.
The mechanism is seen as Iran's answer to the US sanctions that ban the country's oil exports, among other restrictions.
The administration of US President Donald Trump launched the second wave of sanctions against Iran from November 5 in which a universal ban on the country's oil exports is a primary objective.
US officials have already said the sanctions would be meant to bring down Iran's oil exports to zero. However, Iranian officials have repeatedly rejected the feasibility of this, stressing that international consumers cannot afford to lose Iranian supplies.