Iran
Middle East
Iran Sends Military Delegation to Beijing Xiangshan Forum
Deputy Chief of Staff of the Iranian Armed Forces Brigadier General Mehdi Rabbani, heading a high-ranking military delegation, arrived in China to participate in the 9th Beijing Xiangshan Forum.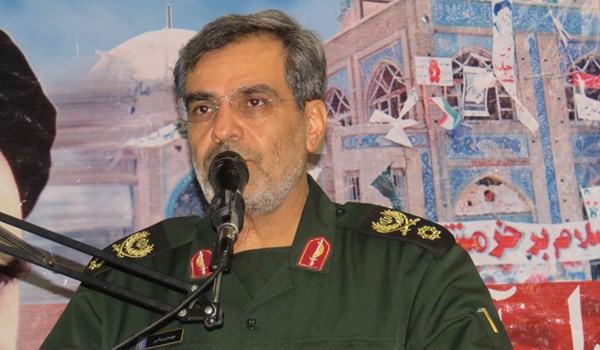 Beijing Xiangshan Forum, whose original name is Xiangshan Forum, was initiated by the China Association of Military Science (CAMS) in 2006 as a track 2 platform for Asia-Pacific security dialogue.
Since 2015, Xiangshan Forum has been co-hosted by CAMS and China Institute of International Strategic Studies (CIISS) and is renamed as Beijing Xiangshan Forum in 2018.So far, Beijing Xiangshan Forum has developed into a high-level security and defense forum in Asia-Pacific with significant international influence.
Beijing Xiangshan Forum is slated to be held with the attendance of over 70 countries on Monday.
Chief of Staff of the Iranian Armed Forces Major General Mohammad Baqeri underlined in September that Tehran and Beijing would witness profound development in their defense and military relations aimed at promoting peace and stability as well as security for both countries.
"During the meeting with the high-ranking Chinese military officials, we discussed useful issues, including ways to organize Iran-China joint technical and industrial commission," Major General Baqeri told reporters after holding talks with senior Chinese military officials.
The chief of staff of Iran's Armed Forces said that the commission which will be held in Beijing in the near future with the participation of officials from both countries would focus on various issues in different fields of research, production and joint work on different products.