Iran
Iran, six powers wrap up 2nd round of Geneva N-talks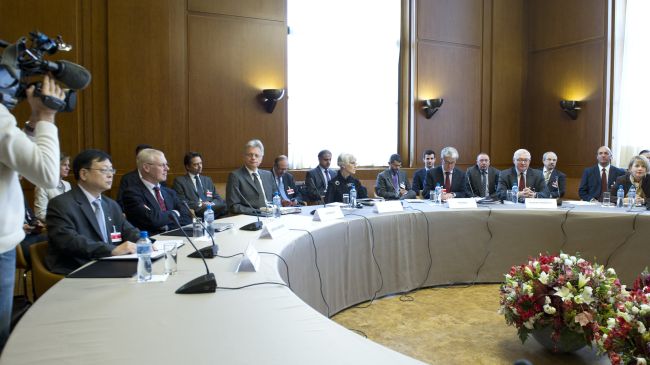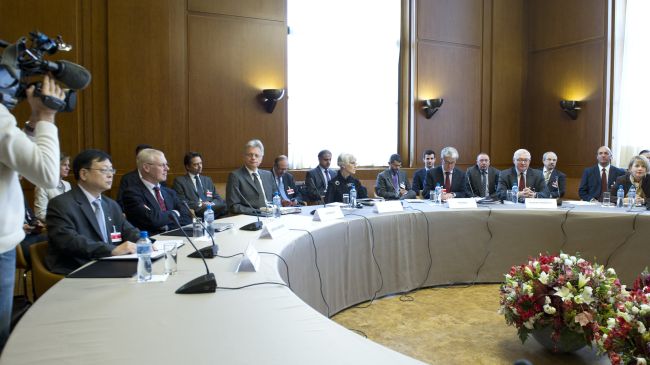 the second round of negotiations between Iran and the six major world powers over Tehran's nuclear energy program has come to an end in Geneva.
The second session of talks, which was held on Tuesday afternoon, was attended by the deputy foreign ministers from Iran, the United States, Russia, China, Britain and France plus Germany behind closed doors.
The first round was opened by Iranian Foreign Minister Mohammad Javad Zarif and European Union Foreign Policy Chief Catherine Ashton. Zarif presented Iran's proposal titled "Closing an Unnecessary Crisis, and Opening New Horizons" during the Tuesday morning session of talks.
Earlier in the day, Iran's top nuclear negotiator, Abbas Araqchi, said the details of Tehran's proposed package will remain confidential as long as the talks have not concluded. Araqchi, who is Iran's deputy foreign minister for international and legal affairs, also described the talks as "positive," adding that the other side has welcomed Tehran's new proposal.
"Our objective is to guarantee our country's right to peaceful use of nuclear activities, including [uranium] enrichment, and to ensure that the nature of these activities is peaceful," said the Iranian diplomat.
Ashton's spokesman, Michael Mann, also said the six major world powers had a sense of "cautious optimism" over the ongoing round of nuclear talks with Iran, adding, "We believe it is really time now for tangible results.